The structures of Machu Picchu, built with stones that appear molded as if before hardening had been made of clay, have turned the Inca city of Machu Picchu into that place that has to visit, at some point in his life. Millions of people have Machu Picchu in the first places of their bucket lists and thousands of them arrive each day to Machu Picchu, this has made the tickets to enter are reserved in advance.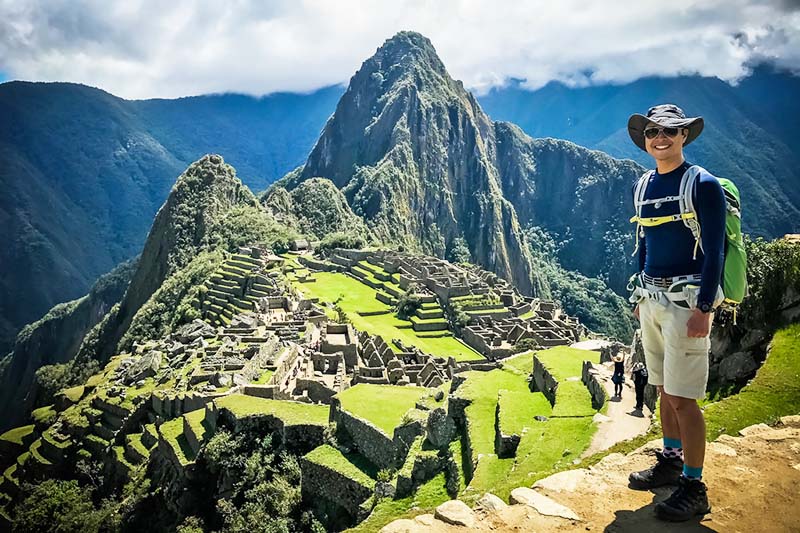 Book your ticket and visit Machu Picchu in 2018
Machu Picchu offers a great adventure in a place that no one should miss. A city lost in the middle of green mountains surrounded by a river and in turn by the largest mountains of the Andes, and that appears and disappear in the horizon shrouded in fog.
When to book your ticket Machu Picchu 2018?
The trip to Machu Picchu involves other reservations, hotels, guides, train tickets; that is why the ticket Machu Picchu must be booked in advance, the time will depend on the ticket you choose.
Important – tickets Machu Picchu in high season
Remember that the reservation times are based on normal and common visiting times, since the reservation of any of the tickets during the high season (May – August) must be done months before , as well as the other reservations of the trip.
How to buy tickets Machu Picchu tickets now for 2018?
Book your Machu Picchu 2018 tickets now. This is what you have to do.
Choose the type of ticket and the date of your trip.
Check the available tickets for the day you chose.
Press to reserve and fill out the reservation form.
Pay for the ticket Machu Picchu , after receiving the In-voice in your mail.
Print the Machu Picchu tickets.
You have 2 hours after your reservation to pay for your ticket Machu Picchu otherwise this will be canceled.
For any questions about the trip to Machu Picchu, please contact us at info@boletomachupicchu.com.
Read this if you are thinking of booking tickets Machu Picchu
We recommend booking train tickets immediately after booking tickets Machu Picchu.

Remember that you will not be able to enter Machu Picchu without the company of a guide, you can hire one by writing to info@boletomachupicchu.com.

If you book the ticket Machu Picchu Only, we recommend you book the ticket for the afternoon shift; firstly why you will find many fewer people, and if you need more reasons, know that it is one of the best moments to photograph the Inca city.

In our tips section you can find all the information about the trip to Machu Picchu.
By Ticket Machu Picchu – Last Update, 10-11-2017