Book your tickets Machu Picchu for 2018
The reservation of tickets Machu Picchu is the first step of organizing a trip to Machu Picchu and this is what you need to know to book them.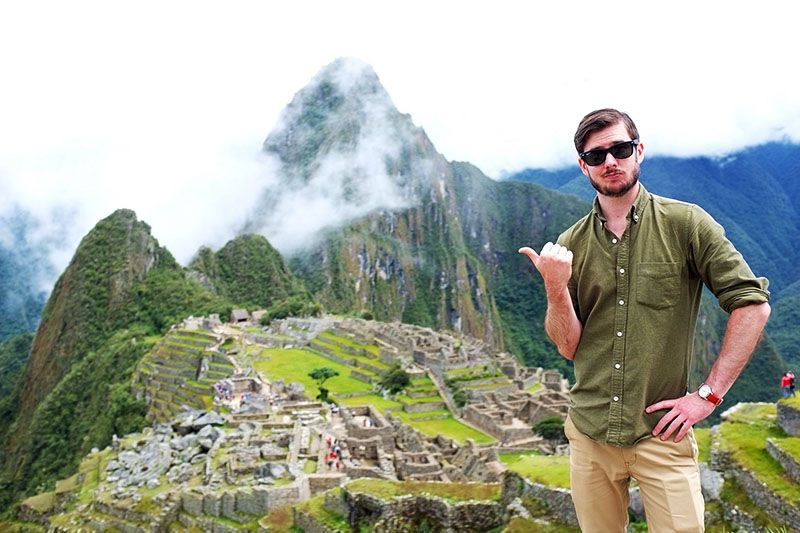 Book your Machu Picchu ticket in advance and enjoy this incredible wonder
Tickets available to enter the Inca city of Machu Picchu
There are 5,940 Machu Picchu tickets available for each day. This figure includes all types of tickets available, and the people who will enter through the Inca Trail:
The time of reservation of Machu Picchu tickets will depend on the type of ticket, or tickets, you want, each offers a totally different experience, and with the exception of the ticket Machu Picchu + Huayna Picchu that has to be booked months in advance, we recommend booking tickets at least 4 weeks in advance.
How to book tickets Machu Picchu?
1. Check availability
The availability calendar will show you the tickets Machu Picchu available for each day, in real time. Then "choose the dates very well" and make sure there are tickets available. Click on book now.
2. Book your ticket
When you click on book now, a form will appear in which you will have to enter; the number of passengers, type of ticket, full name, passport number. This information is used exclusively to reserve tickets for Machu Picchu.
3. Pay for your ticket
You can choose one of our multiple forms of payment, but we recommend using PayPal. After making the reservation, you will receive an "Invoice" in the email with which you reserved your ticket. You have 2 hours to pay for the ticket, otherwise your reservation will be canceled.
Recommendations
Book your train tickets immediately after booking your tickets Machu Picchu; less expensive services tend to run out much sooner.
Students can obtain a discount on the price of tickets Machu Picchu, by sending us the scanned copy of their valid student id card. Minors do not pay for the ticket Machu Picchu.
You will need a guide to enter Machu Picchu; That's why we recommend booking one in advance. You can do it through info@boletomachupicchu.com.
Advice from people who have been there
Machu Picchu

By: Micaela J
"Beautiful, you have to visit him."
"We had booked tickets to Machu Picchu much earlier, but we missed the train tickets, in the end they cost us around 156 usd each seat. The bus also seems very expensive; however when I arrive I understood why you have to arrive, no matter how much you have to pay."
By Ticket Machu Picchu – Last updated, November 22, 2017