Ticket Machu Picchu Book Now
EMAIL: info@ticketmachupicchu.com
PHONE NUMBER: + 51 84 20 70 64
ADDRESS: St. Recoleta Angosta # 604, Cusco – Perú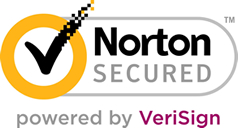 Machupicchu Terra committed to providing a safe service, will make use internally of the input data.

Benefits of the Machu Picchu ticket
Trip to Machu Picchu on your own, buying your ticket.
Choose the entrance you prefer: Machu Picchu, Huayna Picchu, Mountain or Museum.
Take advantage of the discounts for children and university students.
There are also discounts for Peruvians, Colombians, Ecuadorians and Bolivians.
Book easily online, print your tickets and present them at Machu Picchu.
Avoid the long queues in Cusco to get your tickets.
Book in advance and ensure your visit to Huayna Picchu.
Buy with total security by paying with Visa, MasterCard and more cards.
Learn more about the entrances to Machu Picchu.
Important announcement!
The university card is considered invalid if it is not printed as the effective date or expiration in the current year "2020", this being one of the main requirements of
a valid card
. Reservations that violate these requirements will be canceled and if a payment was made will proceed to 100% refund in less than 24 hours.