Machu Picchu Museum of the Concha House
A large and complex mansion with four courtyards and approximately 45 rooms, built on top of Túpac Yupanqui Palace, houses the museum that contains the artifacts extracted by Hiram Bingham in the excavations of Machu Picchu during his discovery, which were held by the University Of Yale for over a century. After the custody dispute, these were returned to Peru in 2011. This small but fascinating museum is one of the best options before your trip to Machu Picchu, as it will make you understand more deeply what you already know of Machu Picchu.
The Concha House
The concha house is a beautiful sample of Andean residential architecture of the first years of the conquest, has a total area of 2,373 m2., Is identified as its first owner to Jose Santiago Concha and Salvatierra. Before being restored, it was used by the national police of Peru, in this period a great deterioration in the property was caused. Its configuration and current characteristics date from the eighteenth century colony and is considered national heritage.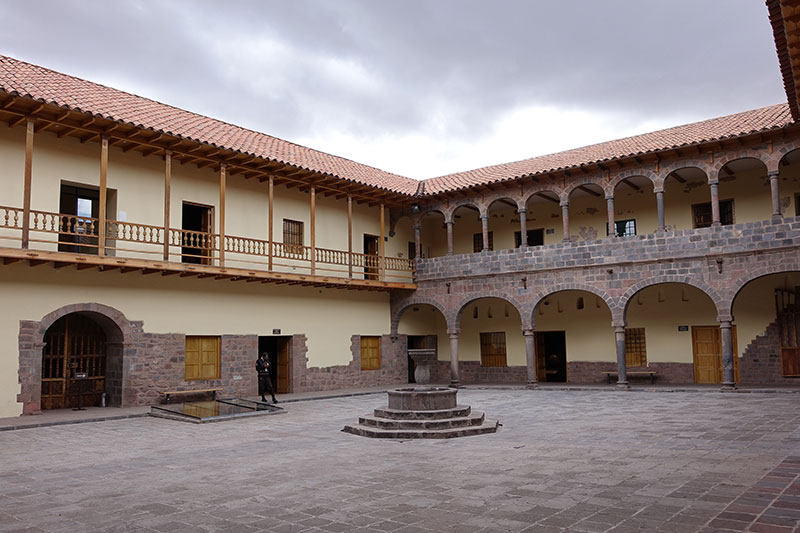 Main Patio of the Casa Concha Museum
Where is the Concha House Museum?
The museum is located very close to the Plaza de Armas del Cusco, in Calle Santa Catalina Ancha 320 in Cusco, Peru.
Phone: +51 (084) 255535
E-mail: museocasaconcha@unsaac.edu.pe
The permanent exhibition of House Concha
The museum occupies both floors of the first patio of Casa Concha, opened its doors on November 10, 2011 and after a year, had already reached 70 thousand visits. It took 5 ships and 2 planes to be able to repatriate the collection of objects from the United States, the transfer cost about one million dollars. Among the more than 360 pieces, there are ceramics, lithic and metal objects, tumis, ribbons, knives, tweezers, mirrors, arybalos and construction tools; In addition, you will also find skeletal remains (a male between 23 and 25 years old), mannequins, dioramas, graphics and videos.
The rooms are presented in English and Spanish, some others have monuments that reflect the exploration of Hiram Bingham in the company of inhabitants of Machu Picchu.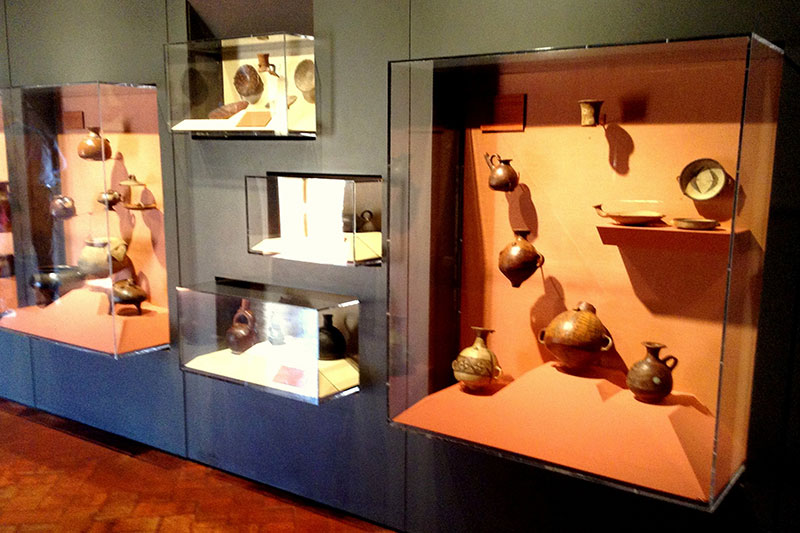 Ceramics Museum House Concha
The permanent exhibition of the Machu Picchu Museum of Casa Concha is composed of 3 collections:
The Hiram Bingham Collection.

The permanent collection of UNSAAC.

The collection that came from the restoration of Casa Concha.
This mix implements a museum script that is quite simple to understand and is very well represented, making this the ideal pre-entry to the Inca City of Machu Picchu .
Visiting hours:
Monday to Saturday 9:00 am. At 5pm.
Fees:
Adults – S / 20 ($ 6).
Kids – S / 10 ($ 3).
In the City of Cusco there are a large number of Museums that show evidence of different cultures that were welcomed in this city. Know more about the museums in Cusco.
Advice from people who have been there
Museum House Concha

By: Tatty O.
"Place you should know"
"The museum is in a beautiful house is one of the places that you must visit in Cusco, to better understand the Inca culture in Machu Picchu. I was impressed with the remains that you can appreciate, it is a wonderful place."
By Ticket Machu Picchu – Last updated, March 27, 2019