Buy Ticket Machu Picchu for minors
If you are traveling with children, be aware that minors are considered children and young people between 8 and 17 years. Minors can purchase entrance tickets to the City of Machu Picchu with a special discount.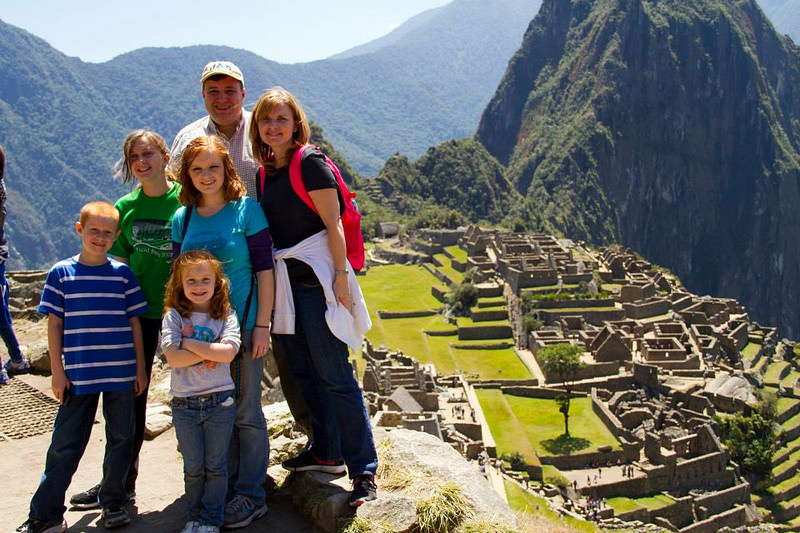 Minors have a special discount on the purchase of their Machu Picchu ticket
Tickets to Machu Picchu with Discount for Minors
To access the discount on tickets to Machu Picchu in the case of minors, you must send us the copy of the passport of the child or some other document that proves the age of the child; people from the Andean Community of Nations (Colombia, Ecuador, Bolivia and Peru) also have access to this discount.
We are an authorized travel agency
We are an authorized travel agency to purchase the Machu Picchu tickets at a differentiated rate for minors; Our collaborators will carry out the procedure to validate the discount; Just fill out the reservation form and also send the previously requested documents to our email info@ticketmachupicchu.com; This serves to verify the age of the visitor and thus guarantee the acquisition of the Entrance Ticket to Machu Picchu, without errors.
Other Boleto Machu Picchu discounts
Ticket Machu Picchu also offers discounts on Machu Picchu tickets for students, who have a Student ID Card (University ID Card).
Children under 8 years old, do NOT pay
Children under 8 do not need a ticket to enter Machu Picchu ; However, they will not be able to enter without their parents, relatives or legal guardians, they must be identified as such in the Entrance Control to the Inca city. They do not need an advance registration, reason why they can be carried without disadvantages under the responsibility of their parents or proxies.
Important information
Remember that your Passport or Identity Document as well as the identifications of the minors must be in force at the time of your visit ; These will be contrasted with the data shown in your ticket Machu Picchu at the entrance gate of the Inca City of Machu Picchu.
To purchase the Machu Picchu Ticket with a discount for minors, you must fill out the reservation form and send the scanned image of the passport or the child's identity document to our email info@ticketmachupicchu.com; This will avoid mistakes in booking.
If you want to tour some of the mountains of Machu Picchu with children, keep in mind that the Huayna Picchu mountain can only be traversed by children over 12 years old, this because their trails are built next to huge cliffs and needs to be careful during The tour.

Mountain Machu Picchu is the mountain that we recommend in case of coming with small children, their paths are wide and easy to walk; In addition, we know that not all children who start a trek in Machu Picchu end it; Although the best views of Machu Picchu mountain are obtained from the top, it is not necessary to reach the top to have beautiful aerial views of Machu Picchu.

Machu Picchu is considered among the best places in the world to visit with children , according to National Geographic's "100 Places That Change Your Child's Life" (100 places that can change the lives of your children); So one of the best things you can do is hire a good guide, one that can make an entertaining guided tour. If you want to hire a good guide for your trip to Machu Picchu with children , please contact us at info@ticketmachupicchu.com.

In case you come with a baby in your arms, remember that you can only take your baby in a kangaroo and that in no way will let you enter with a stroller for children.

One of the things that you might worry about coming to Machu Picchu in Cusco with children, is altitude sickness; Some children prefer "candies for height", before drinking mate of coca, however there is nothing better for "altitude sickness" than coca mate.
By Ticket Machu Picchu – Last Update, 12-04-2017
{"iden":"AJuQzo","titulo":"Boton Reservar ver Disponibilidad","slug":"boton-reservar-ver-disponibilidad","contenido":"\u003Cp\u003E \u003C\/p\u003E\n\u003Ch2 class=\u0022titulo-wrapper-bttn\u0022\u003EBooking your Machu Picchu Ticket has never been so easy\u003C\/h2\u003E\n\u003Cp class=\u0022subtitulo-wrapper-bttn\u0022\u003ECheck availability in real time - Book quickly and easily - Pay safely - Receive your ticket in 24 hours\u003C\/p\u003E\n\u003Cdiv class=\u0022wrapper-bttn\u0022\u003E\n\t\u003Ca href=\u0022\/ticket-machu-picchu-book-now\/\u0022 class=\u0022bttn bttn-reserva\u0022 title=\u0022Ticket Machu Picchu Book Now\u0022 role=\u0022button\u0022\u003E\n\t\t\u003Cspan\u003EBook Now!\u003C\/span\u003E\n\t\u003C\/a\u003E\n\t\u003Ca href=\u0022\/machu-picchu-ticket-availability-online\/\u0022 class=\u0022bttn bttn-dispo\u0022 title=\u0022Availability Ticket Machu Picchu\u0022 role=\u0022button\u0022\u003E\n\t\t\u003Cspan\u003EAvailability\u003C\/span\u003E\n\t\u003C\/a\u003E\n\u003C\/div\u003E\n\u003Cp\u003E \u003C\/p\u003E","ajax":"1"}