Is Cusco a low cost destination?
Cusco was included in the list of the cheapest destinations around the world prepared by Forbes magazine. Among the cheapest destinations are places like Mexico, South Africa and Morocco. The list also highlights the great history of the capital of the Inca Empire as well as one of the most beautiful colonial cities in the world.
---
According to Forbes, some of the low-priced tourist destinations are: Mexico, South Africa, Puerto Rico, Chile, the island of Crete, Morocco, Belize, Vietnam, Costa Rica, Portugal, Ecuador, Guatemala, Cambodia, Bali, Albania and, for Of course, Cusco.
---
Do you want to travel to Cusco?
You will not need a fortune to enjoy Cusco and the incredible places it has. Actually, this city is one of the best experiences of your life, at low cost.
In Cusco you can visit many Inca historical sites such as: the fortress of Sacsayhuaman, the temple of Coricancha, the Sacred Valley of the Incas or the Inca City of Machu Picchu.
You can also practice different adventure sports such as: hiking, boating, cycling, rock climbing, horseback riding, ATV and much more.
Cusco contains a mysterious atmosphere that captivates its visitors. There tourists from all over the planet gather. Older adults like the tranquility of their streets. Young people enjoy their accelerated nightlife.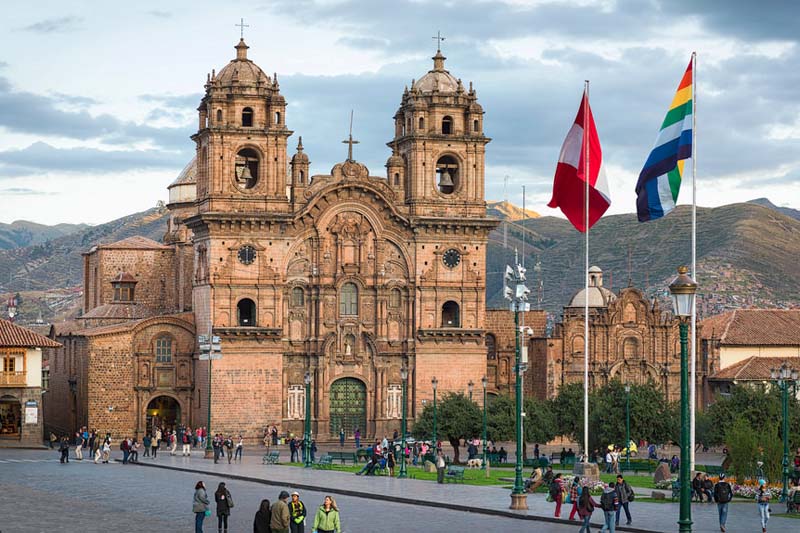 Cusco is a low cost destination
---
How much does a lunch cost in Cusco?
One of the advantages of choosing Cusco as your destination is that you can find delicious and cheap food in many places. A lunch, for example, can cost only 5 Peruvian soles (less than 2 US dollars) in the markets.
In addition, because Peru is one of the main gastronomic destinations in the world, Cusco offers an excellent culinary experience at low cost. The most famous Peruvian dishes are: ceviche, sauteed loin, stuffed cause, huancaína potato, chicken chili and more.
Only when you arrive in Cusco, you can choose one of the hundreds restaurants that you will find in the historic center of the city. In them you can enjoy delicious Peruvian food at a great price.
These are some of the restaurants or places you can visit for lunch in Cusco:
San Pedro market.
San Blas market.
Ttio market.
---
How much does a lodging in Cusco cost?
Finding accommodation in Cusco will not be a problem or affect your budget too much. You can find hotels from US $ 20 per night, or even for a lower price. However, there are also luxury hotels that cost more than $ 500 per night.
The price will depend on the services you want to include while staying: internet, breakfast, room service, etc. In Aguas Calientes (a town located at the foot of Machu Picchu), for example, there is a camping site for only 5 soles (less than 2 US dollars) per night.
These are some of the hotels or places where you can stay in Cusco:
Ecopackers Hostel Cusco.
Loki Hostel Cusco.
Pariwana Hostel Cusco.
Milhouse Hostel Cusco.
Kokopelli Hostel Cusco.
---
How much does a taxi ride in Cusco cost?
Learn in detail everything that Waynapicchu mountain offers:
Cusco is a small city. Taxi services cost approximately 5 to 15 Peruvian soles (approximately 2 to 5 US dollars). Remember that the rates are negotiated with the driver (there are no taximeters).
In the city of Cusco there are also public transport buses whose cost is less than 1 Peruvian sun per trip (approximately 0.3 US dollars).
Tourists looking to travel to the Sacred Valley of the Incas can take public transport minivans located on Pavitos Street (a short distance from the Plaza de Armas of Cusco). The cost of a trip to the Sacred Valley is approximately 10 soles (approximately 3 US dollars).
---
How much does the entrance to the archaeological sites of Cusco cost?
Learn in detail everything that Machu Picchu mountain offers:
In addition to Machu Picchu, Cusco offers some impressive places not to be missed such as: Sacsayhuaman, Coricancha, Pisac, Ollantaytambo, Chinchero, Maras, Moray and many more.
To visit most archaeological sites in Cusco you will need to purchase the Cusco Tourist Ticket. For example, the 'Circuit 1' ticket costs 70 Peruvian soles (less than US $ 22) and includes admission to the archaeological sites of: Sacsayhuaman, Qenqo, Puca Pucara and Tambomachay.
The Integral Tourist Ticket includes the entrance to all the archaeological sites of Cusco, the Sacred Valley of the Incas and the South Valley as well as the different museums of the city. This ticket has a cost of 130 Peruvian soles (approximately 40 US dollars).
Cusco is a huge museum where colonial buildings were made on ancient Inca walls. This has given rise to a city where centuries of history combine.
In addition, Cusco is one of the most cosmopolitan cities in the world. There you can exchange ideas with people from all cultures and nationalities of the world.
---
How much does admission to Machu Picchu cost?
Ticket prices to Machu Picchu depend on the type of ticket. In addition, there are discounts for minors, university students and citizens of the Andean Community of Nations: Peru, Colombia, Ecuador and Bolivia.
Foreigners General
Andean Community: Peru, Colombia, Ecuador, Bolivia.
Type of entry Machu Picchu
Foreign adults
Children and university students
Foreign adults
Children and university students
Machu Picchu Solo
152 S /.
77 S /.
64 S /.
32 S/.
Machu Picchu + Huayna Picchu
200 S /.
118 S /.
112 S /.
80 S /.
Machu Picchu + Mountain
200 S /.
118 S /.
112 S /.
80 S /.
Machu Picchu + Museum
174 S /.
81 S /.
86 S /.
43 S /.
* Prices are in Peruvian soles (S /.)
---
Recommendations for the trip to Cusco
We recommend you book Machu Picchu tickets in advance. As soon as you know the date of your entry, book train tickets as well as your accommodation, additional tours, etc.
Book your international flights to Peru in advance. Also book the Lima – Cusco flight, as you will need to make that trip to visit Machu Picchu. Remember that there are direct flights to Peru from: Barcelona, ​​Madrid, Paris, Amsterdam, London, New York, Los Angeles, Miami, Mexico City, Montreal, San Jose, Havana and all the capital cities of South America.
In the market of San Pedro de Cusco you can taste Peruvian food and local food at affordable prices. Look for the food section and try: tamales, piglet, pork rinds, baked guinea pig as well as chicken chili, chairo soup, lamb stock and many other typical Peruvian dishes for less than 10 US dollars.
Although the entrance to the most important historical places in Cusco are with the payment of a ticket; In Cusco there are many interesting places that you can access for free. You can also see exhibitions, typical dances, cultural traditions, stories, theater and many other cultural expressions.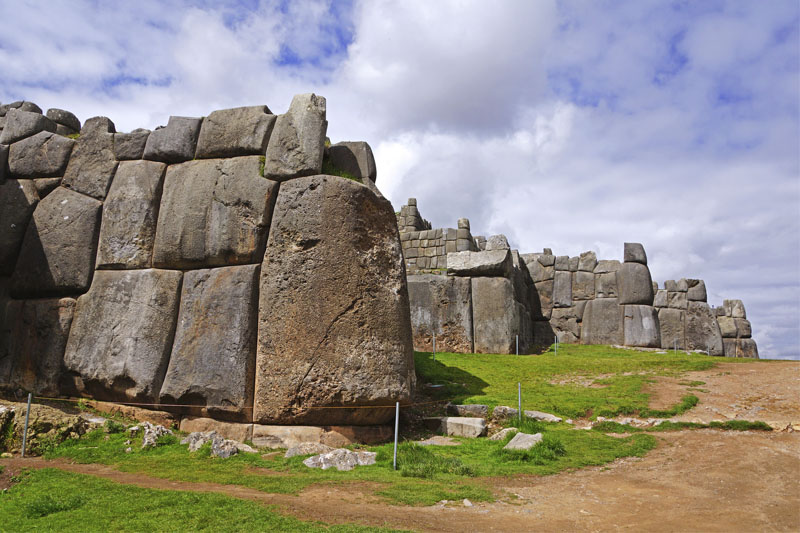 The fortress of Sacsayhuaman is one of the most incredible attractions of Cusco
Advice from people who have been there
Cusco

By: Jean C
"Cusco is beautiful"
"Cusco is one of the most beautiful cities I have visited, you meet people from all over the world as you travel incredible places, and you do not have to spend too much to see them. In addition, it has a magic that can be felt in the air. Once there I understood why they say the navel of the world."
By Ticket Machu Picchu – Last updated, October 2, 2019