Travel alone to Cusco and Machu Picchu
Many times we want to know some great place on the planet, but there is not always someone willing to join us. But remember a trip is always a great experience of life, and there is nothing that prevents you from doing it alone. If your dream is to know Machu Picchu and want to come alone, do not think about it, visit Cusco and Machu Picchu individually, it is a great adventure and above all you can do it safely.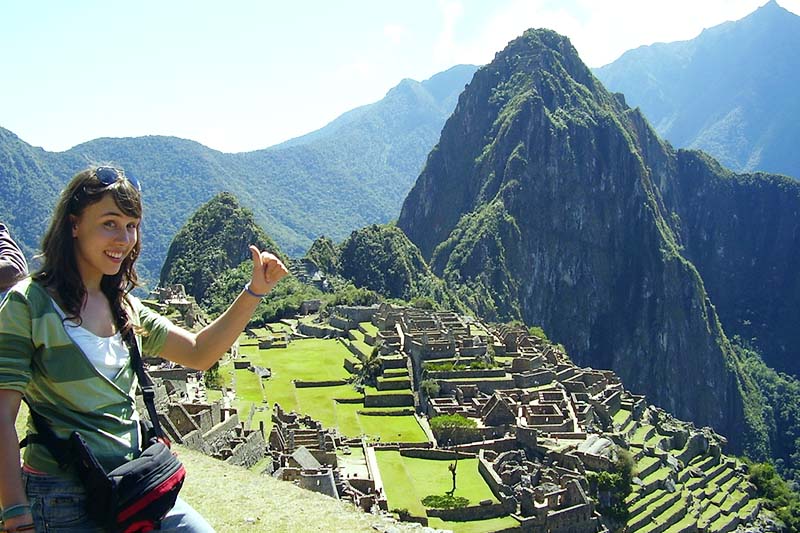 Many people venture to travel alone to visit Cusco and Machu Picchu
What is the first thing I must do before traveling to Machu Picchu?
The first and most important thing to do before traveling to the Inca wonder is to book your ticket Machu Picchu, you must do so in advance, you must take into consideration that of the 4 types of ticket to enter Machu Picchu the most demand is which allows you to climb the mountain Huayna Picchu, and if you want to upload it you must acquire your ticket two months in advance. Any of the tickets will allow you to have the most fascinating experience of your life, and to visit the Inca city alone, will allow you to reconnect with yourself and feel all the energy that emanates from Machu Picchu.
How do I enter Peru?
Machu Picchu is within the department of Cusco in Peru, the main way to reach Peruvian territory is by air, the airport infrastructure in Peru is good, especially the international airport Jorge Chavez Lima, which is one of the best in South America and from here you must take a flight to the city of Cusco. If you are coming from a border country with Peru you can also enter the country by land, the roads are in adequate conditions and in the land terminals of the main cities interprovincial buses leave to all important destinations in Peru, especially Cusco.
In cusco
Once you have arrived in Cusco, there are many ways you can get to know the city and all its tourist attractions. If you pre-book a hotel, it is possible that they will pick you up after your arrival, otherwise you can take a taxi from the airport or the land terminal to the city center in about 15 minutes, preferably take authorized taxis that are properly identified. Finding a hotel or accommodation in Cusco is very simple since there are many and of all types, but you should keep in mind that during the high season the availability of the same is saturated, so it is preferable to book them in advance in that period. Knowing the city of Cuzco in a solitary way will be easy, since everything is concentrated in its historical center, and the attractions as Sacsayhuaman are very close and you can do them in one of the many city tours that are offered. When it comes time to eat you will find restaurants and places of the most varied and for all tastes, so you will have a unique culinary experience. Keep in mind that the people in Cusco are very friendly and friendly, so it will not be difficult for you to engage in friendly conversations with the locals, as well as there are always tourists from all over the world willing to share their travel experiences, that in no moment will feel in solitude. Cusco is a safe city, but you should always take some care, as you usually have anywhere in the world.
Visiting the Inca city of Machu Picchu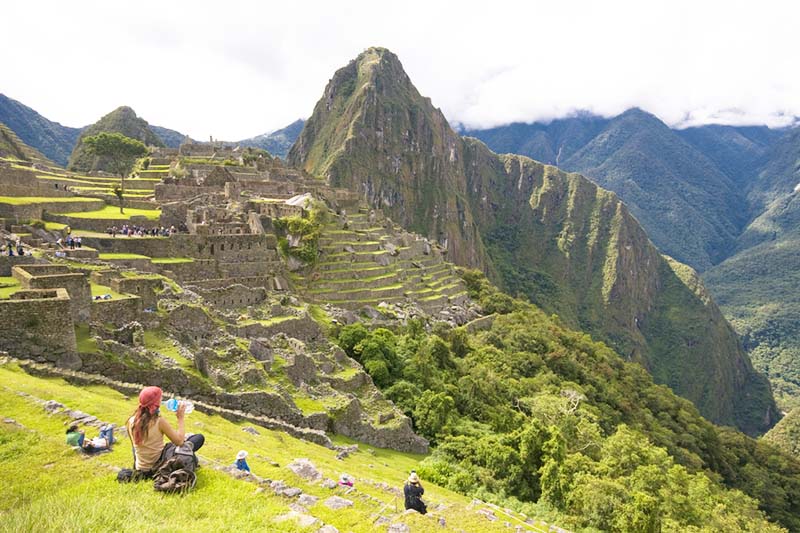 Enjoy traveling alone to Machu Picchu
To visit the Incan wonder of Machu Picchu, you have several options, which will depend on your time, budget and the desire for adventure you have. You can do it through organized tours or by yourself.
The usual way to get to Machu Picchu is by train, you must keep in mind that the train tickets must be purchased practically at the same time as you purchased the entry ticket to Machu Picchu, as your demand is just as high. The train will leave you in Aguas Calientes or Machu Picchu village, here you can stay and relax, is a small cosmopolitan town where you will find everything you need, you can even find someone with whom to visit the Inca city.
Another way to get to Machu Picchu is by the alternative route of Santa Maria, if you like adventure, is the ideal way to get to Machu Picchu, usually groups of travelers come together to make the crossing, so it is a way of make new friends and live the adventure.
To get to the Inca city buses that leave from Aguas Calientes are used to leave you at the entrance to Machu Picchu, but you can also walk up to it on foot, taking a walk that takes approximately one hour and a half.
Please note that hiring a tour in advance can make it easier to take the tour, especially if you are coming solo
Enjoying Machu Picchu
After having completed the entire tour, Machu Picchu will make you feel a special energy. When coming alone to Machu Picchu can take advantage to meditate and surrender to his mysticism, this experience will fill you with vitality. Machu Picchu can make your visit change your life forever, without any charge you can enjoy the whole citadel freely, every space in it will amaze you.
Perhaps the only downside to visiting Machu Picchu alone is taking photos; but there will always be people willing to help you immortalize that unique moment. Visiting Machu Picchu at your pace will allow you to enjoy all the splendor of Machu Picchu.
Once finished the tour you can go to the hot springs that are very close to the town of Aguas Calientes, there is no better way to relax after an intense day in Machu Picchu.
Visiting the Sacred Valley of the Incas
The beautiful Sacred Valley of the Incas can be visited before or after visiting Machu Picchu, everything will depend on the time and your travel itinerary. As in other cases you can do this tour in an organized way on a tour or on your own. You will be enchanted by each of the towns that conforms and fascinated by its magnificent remains.
Taking a solo trip to Machu Picchu can be a great experience for you. The whole tour is safe and you will not have to worry about how to get to the wonder of Machu Picchu world, since there are many ways to do it, you just have to decide to do it.
If you want to know more about Machu Picchu and how to get your Machu Picchu ticket, write us at info@boletomachupicchu.com, our travel consultants will provide you with the most complete information.
Advice from people who have been there
Machu Picchu

By: Vivi M
"Travel alone to Machu Picchu"
"I went to Machu Picchu alone in December, initially hesitated, but I did, it was simply unforgettable. I even went by the route of Santa Maria - Hydroelectric with a group of new friends that I made when I arrived in Cusco, it was a great adventure and I saved a bundle. Machu Picchu is amazing and the trip was worth it. Totally recommended."
By Ticket Machu Picchu – Last Update, 09-11-2017