Machu Picchu a destination you should visit in 2018
Machu Picchu is one of the 7 wonders of the modern world, and has earned in its own right to be one of the favorite places of the world's travelers. And not only for the incredible stone city erected by the Incas, but for everything that surrounds this great tourist destination. The experience of traveling through all the attractions that are next to Machu Picchu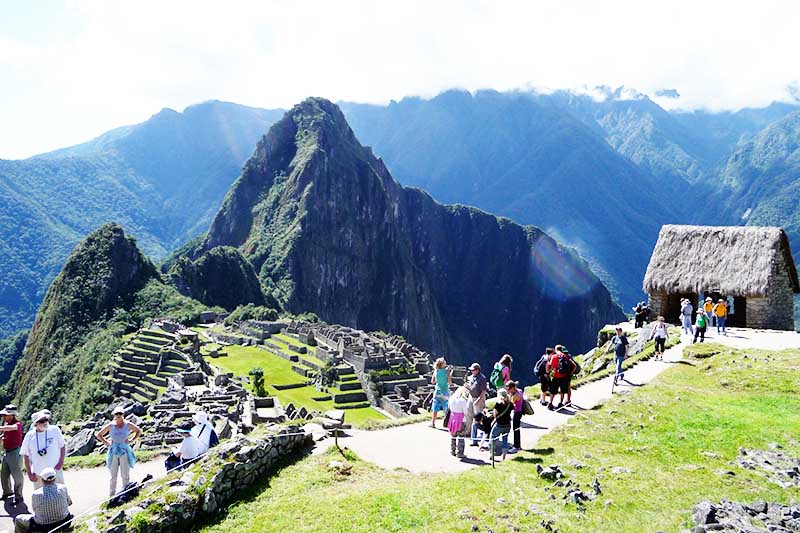 Machu Picchu is one of the favorite places for travelers from all over the world and a destination that should be visited in 2018
Machu Picchu always among the best tourist destinations in the world
For several consecutive years, Machu Picchu has been chosen among the best destinations to be visited by recognized means and institutions of world tourism. Last year the prestigious World Travel Awards awarded Machu Picchu as the "Best Tourist Attraction of the World 2017", this recognition is also supported by the thousands of recommendations made by tourists who have visited the Inca city in the various travel websites. Specialized blogs will also describe the incredible experience of visiting Machu Picchu.
Why visit Machu Picchu?
To be considered as one of the wonders of the world, is already in itself an unobjectionable argument to visit Machu Picchu. But if you need more reasons to decide, then here they are.
Yes, definitely Machu Picchu is the place you should visit in 2018
Respecting the integrity of Machu Picchu
The Sanctuary of Machu Picchu is no longer on the list of patrimonies at risk of being in danger. The Unesco World Heritage Committee approved the favorable report on the state of conservation of the Historic Sanctuary of Machu Picchu. The actions taken by the authorities in charge of the sanctuary encourage the Inca city to be sustainable, both for its conservation and for tourism. While it is true that the capacity of visitor reception increase in Machu Picchu, its limit is strict, now the income is made in shifts, which helps order and reduce the flow of tourists that supports the sanctuary during peak hours. With time, we will surely take more actions to continue with the conservation and preservation of Machu Picchu, but at present it is completely safe to visit the Inca city, always following the recommendations of the authorities.
Do not let more time pass and realize the dream of visiting a true jewel of humanity.
Advice from people who have been there
Machu Picchu

By: Loli A.
"¡Magnificent, magical!"
"A magical place. So much beauty overflowing in every place that looks, the energy that is felt and transmitted in this place must be experienced. Beautiful and everything very well maintained and controlled. Anything you have read about Machu Picchu is insignificant, you have to be there and live this great experience."
By Ticket Machu Picchu – Last updated, March 12, 2019