8 things to know about money while traveling to Machu Picchu in Cusco – Peru
You will have to pass through Cusco to reach Machu Picchu; in it you can enjoy places like Sacsayhuaman, Pisac or Ollantaytambo , in the Sacred Valley of the Incas. And despite being chosen one of the most economical destinations in South America, you should make sure you get the best value for your money.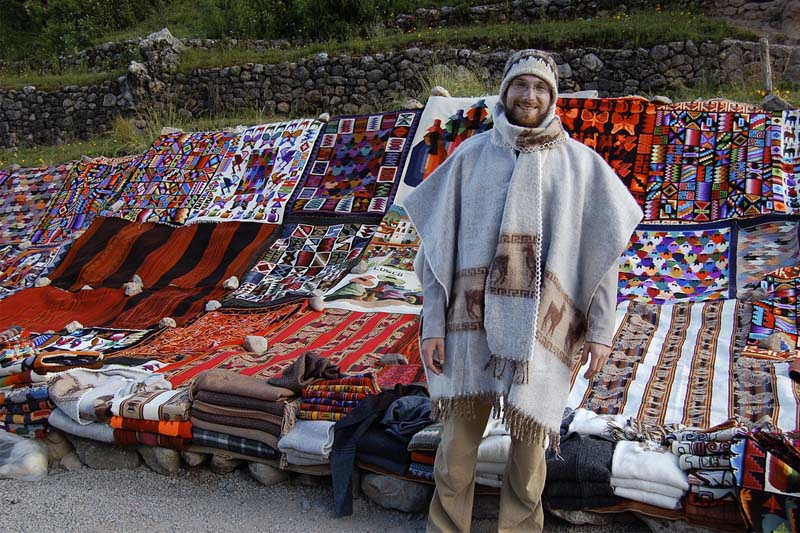 You will need cash to take a souvenir of the many souvenir stands in Cusco
1. There are things to pay in advance
There are certain things that you will have to pay in advance; for example, tickets to Machu Picchu, especially if you want the ticket that includes the mountain Huayna Picchu. Another thing that you have to book in advance, are the train tickets; some services are depleted quickly, and in the end only the most expensive services remain. That's why we recommend you book train tickets, right away. In high season (May – August), all reservations must be made months in advance.services sold out weeks before, and in the end only the most expensive services remain. That's why we recommend you to book your train tickets, immediately, just know the date that the Machu Picchu tickets of your choice. In high season (May – August), all reservations must be made months in advance.
2. Will use lots of cash
Although not always, some companies that provide Visa or MasterCard services charge additional fees that may contain commissions of up to 6%; this is not always good unless you are absolutely desperate. This adds the international transaction rate; and this can affect your economy, especially if it comes with low budget. Another reason for using only cash is that in most places outside the tourist areas, not always or rather, not all receive a card; so we recommend you carry a ton of cash in small denominations. We recommend that you make sure that your credit or debit card does not charge commissions for overseas transactions, either at bank offices or at ATMs.
3. You will often pay after the service
You can pay after service. Many people get confused in some hostels and other services, they will not ask for the money in advance. Yes; it turns out that some places ask you to pay later and this is a common practice. We recommend bringing a lot of change. Another tip that you should take into account is that, from leaving your hotel early to go to the Inca city of Machu Picchu or other tours, you must be warned the night before at the reception. It is possible in some hostels that the receptionist takes some time to appear if he does not.
4. Money exchange
In most tourist places of the city you can pay with soles or dollars without distinction, just be sure to know the current exchange rate, this can vary considerably from one day to another. In many places in the city center you can exchange euros and dollars; in banks, exchange houses and along Avenida El Sol, which is where "money changers" can exchange their money for the local currency. They tend to have better rates than banks. Just make sure these people have the official vests (same as the other money changers). With them you can change the major circulation currencies, dollars, euros, pounds sterling.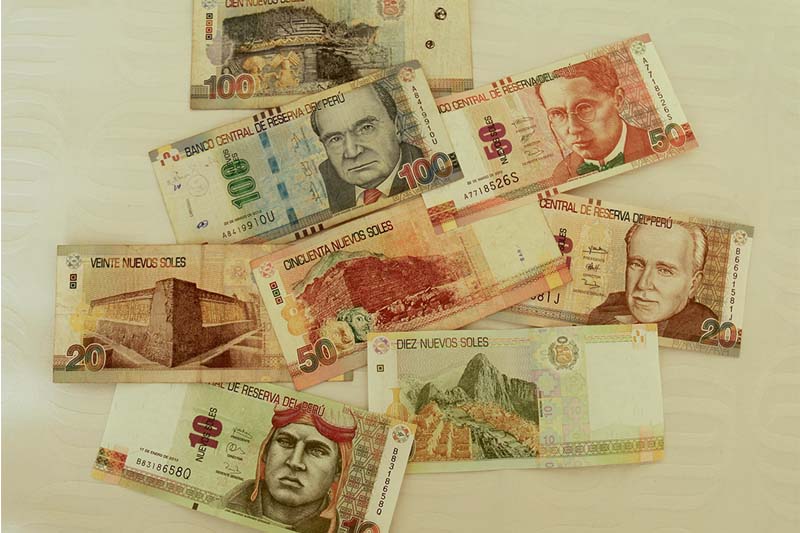 The local currency is the "Sun", there are bills and coins, the denominations are simple
5. Agree the price of the taxi before going up
Taxis do not have distance meters, so we recommend you agree the price with the driver, before taking the service, you can suggest a price – if you know where you are going – but you can also ask for a discount and save one or two soles if you know how to bargain.
6. Can bargain
And this is useful for many things, not just for taxis; if you do not see the price on a label, you can bargain. And if you mobilize on your own and after knowing Machu Picchu and the best places of the city of Cusco, you want to go to the city of Puno and see Lake Titicaca or go to the reserve of the Manu in the Peruvian jungle, you can haggle even in the bus passages. Companies like Cruz del Sur have fixed rates, but there are companies that can reduce the fare in the price of their fares. You may feel weird with the habit of bargaining, but believe us, you'll find that some sellers will even expect to bargain, especially in the local markets.
7. Ask prices in different places.
You can find the same article at different prices; this will depend largely on the place where you buy it and the type of service you prefer; also if you want to go alone (in private) or prefer some company. Cusco is the best destination in South America and you will find hundreds of things to do; in addition all the people and agencies of tourism will be willing to offer you free information.
8. Look directly at the value, not just the price or the services
Most travelers give more importance to the price to take a lodging. But we recommend that you compare the value of what you get during your trip. In case of accommodations in Cusco, consider the following. Does the place have wi-fi? And how fast is it? Hot water? Does it include breakfast? How much will a taxi cost you from and to that place? (there are hotels very close to the city center). Where it is located? Is it going to be noisy or quiet?; however, do not skimp on expenses to get the experience you want.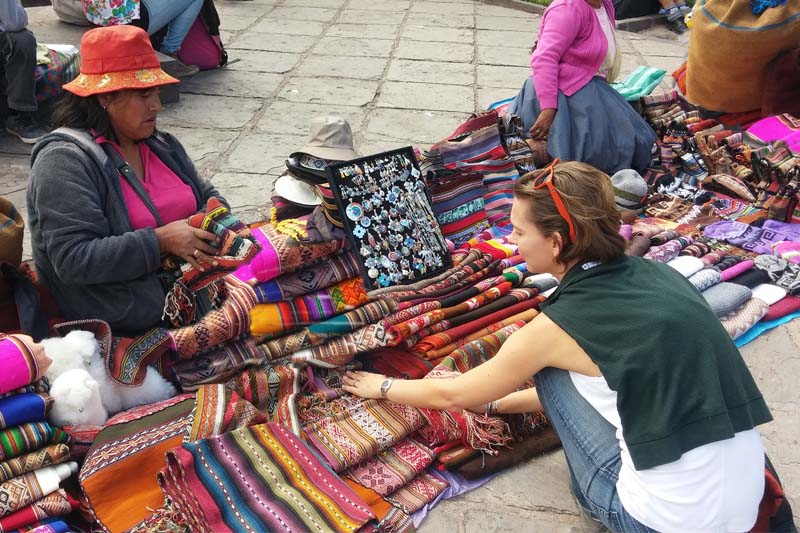 Haggling prices is a common practice when buying in Cusco and Machu Picchu
Advice from people who have been there
Machu Picchu

By: Manuel R
"Speechless!"
"Everything I say falls short. Amazing. It is simply stunning. It is the sacred city of a civilization that plastered its wisdom on stones, so that we learn something from those who were able to do. And there are still unanswered questions, from this place simply admirable!"
By Ticket Machu Picchu – Last Update, 09-14-2017