Planning your trip to Cusco
If you have planned to know Peru you can not miss the beautiful city of Cusco, a fusion between the Inca and Hispanic cultures; Its great historical and cultural legacy has made the world's eyes stand on it. Patrimony of the Humanity, whose mysticism has been compared by specialists in the subject, with the temples of Tibet. If you believe in energy, Cusco will fill you with it; If you do not believe in it, the Archaeological Capital of America will change your mind. We recommend scheduling your trip to this destination in advance.
Machupicchu Terra is at your disposal to make your trip to Cusco in Peru a great experience.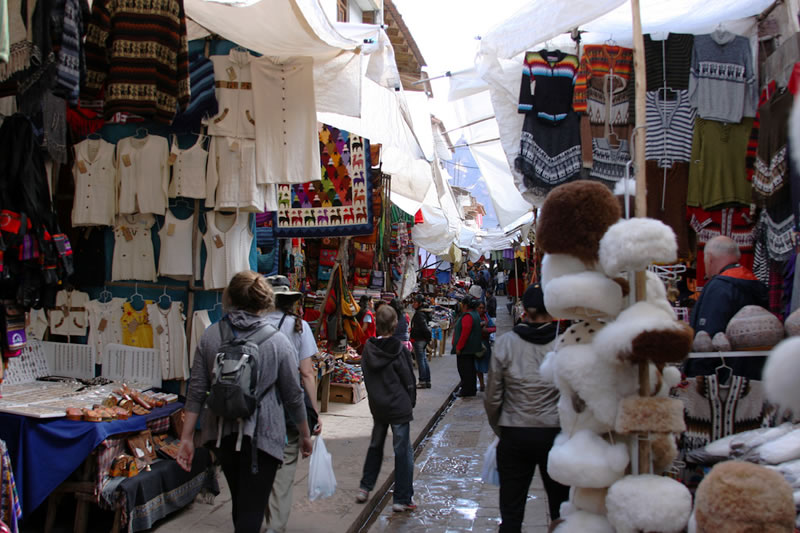 Craft Market of Machu Picchu
What are the visa and entry requirements for Peru?
Visas are not required for citizens of Latin America, the United States, Canada, the European Union, Japan, South Africa, Australia or New Zealand.
However, all visitors must have a valid passport and the tourist card they will receive upon arrival in Peru; This is valid for 90 days and must be delivered upon departure from the country.
These tourist cards can be extended for 30 days, at a cost of USD $ 20, presenting the ticket back to their place of origin, in the Office of Immigration (Aliens), in the National Direction of Migrations located in Prolongación Av. Spain 734, Breña, Lima, telephones: 01 330 4114 – 01 330 4074 – 01 330 4020.
Arriving at Cusco
The first thing to think about is acclimatization, something that should be taken very calmly during the first hours or even days in the city of Cusco, since this city is more than 3,300 masl (11,000 feet).
What is altitude sickness and how to avoid it?
Poor acclimatization leads to the possibility of suffering from altitude sickness, a disease that presents with nausea, headaches and shortness of breath as the most common symptoms; However, failure to treat it properly could make the symptoms more severe.
The altitude sickness presents itself by ascending to great heights quickly, especially if it comes from places of low altitudes; Some visitors may feel some of these symptoms when climbing the steep hills of the city of Cusco. If this is the case, drink plenty of water, avoid heavy foods altogether, and do what the locals do, drink coca leaf tea (coca tea), or buy some medicine for altitude sickness.
If that is not enough then it may be time to seek medical help. If you already had experiences with altitude sickness or if you think it may affect you, consider spending your first days in the Sacred Valley, slightly lower altitude and more tropical climate.
Information points for the visitor
Cusco is the main tourist destination of Peru, so you can find several points of information. Some of them, in the airport Alejandro Velasco Astete of Cusco, in the Terminal of buses, in the stations of trains, and in the office of Tourist Information in street Mantas 117-A, very close to the main square of Cusco.
The office of Machupicchu Terra is located at Recoleta Angosta 604 – Cusco – Perú. Phones: + 51-84-207064. Or write us to info@boletomachupicchu.com, we will be happy to resolve any questions you may have about your trip to Cusco.
Information needed on your trip to Cusco
Coin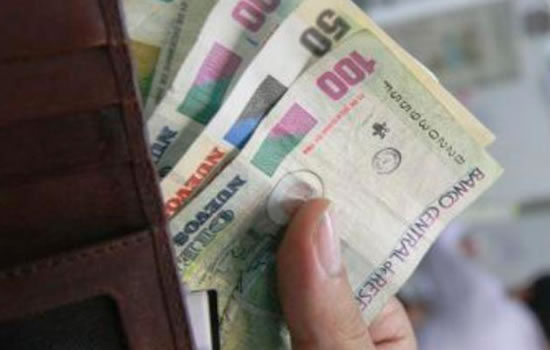 Since 1986 Peru has twice changed its official currency, in order to stop the depreciation. The new sun (S/.) Replaced inti in 1991 with a reduction in relation of 1 to 1 million. What stabilized the economy during the decade of 1990 after the hiperinflación suffered in the decade of the 80.
Peru is one of the countries with the highest incidence of counterfeit money trading in South America. Dollars and Euros and Peruvian soles are produced in clandestine printing houses; Although the risk of being cheated with false money in the city of Cusco is low, it remains something to which visitors must pay close attention.
It is recommended to pay attention to the modern security features of Peruvian paper money. The Central Bank recommends that "look, touch, and expose." Peruvian tickets include a watermark of the central character, easy to distinguish against light. Tickets have features that are visible both to the naked eye and to the light.
Coins come from S/. 0.10, 0.20, and 0.50 centimos of new sun; And S /. 1, 2 and 5 new soles. The coins of 2 and 5 soles introduced at the end of 2010, are bi-metallic and come with the hummingbird and bird of the Nazca lines, engraved on both metals, and are relatively more difficult to falsify. Choose these whenever you can.
The tickets come in denominations of S/. 10, 20, 50, 100 and 200 new soles.
Cash and cards
It is convenient to take your money in dollars, euros or change them to new soles; Although Lima, Cusco, Arequipa and other major cities of Peru, have all the facilities for money exchange. It will not always be easy to exchange money from other nations. It is advisable that you always carry money (soles or dollars) in low denominations throughout your trip. It is possible to obtain local currency from cards such as Visa, MasterCard, American Express and others, at ATMs of most banks, such as Banco de Crédito, Interbank, Scotiabank, Banco de la Nación, etc.
Credit cards such as Visa, American Express, MasterCard and Diners are widely accepted in most hotels and restaurants in the city of Cusco.
Tips
Sometimes service charges are included in the bill for some of the city's most elegant hotels and restaurants. Otherwise the tip will be in your charge. Peruvians themselves tend not to tip at restaurants, so it is not routinely expected, but it can leave a few soles if you think the service provided was good. Tipping in the city of Cusco is only common in tourist areas. It is not customary to tip the taxi drivers, but you should think if this helped you with your luggage.
If you stay a long time in a hotel and are satisfied with the service, leave a comment from the people who attended you in your room. If you are going to do some trekking, when finishing trekking or other adventure activities, it is usual to leave a generous tip for the guide.
By Ticket Machu Picchu – Last Update, 07-19-2017