Where to buy tickets to Machu Picchu
We would like to tell you that you can get to Cusco and buy the Machu Picchu tickets for the date you want, but this is not totally true. Although you can get the entrance tickets to Machu Picchu a few days before the day you want to enter, you can only choose between the remaining tickets available; in case you didn't know it, the Machu Picchu tickets that include the mountain Huayna Picchu, must be booked weeks and even months in advance. The ticket Machu Picchu + Huayna Picchu offers one of the most incredible experiences you can have in life, but only 400 people will be able to enjoy it every day. So the question is not exactly where to buy your Machu Picchu tickets, but when to buy them.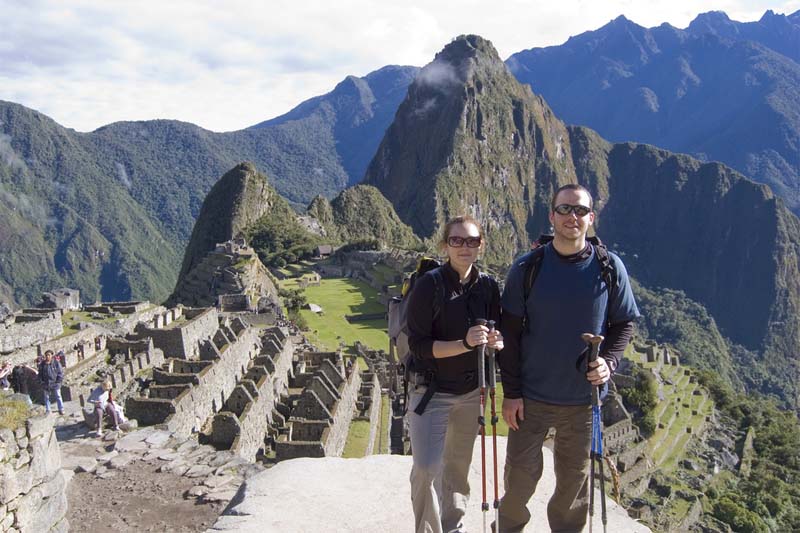 Tickets to Machu Picchu must be purchased weeks in advance and even more so in high season
Where can I buy tickets to Machu Picchu?
You can reserve entrance tickets to Machu Picchu with us, we are your best option; unless you want to settle for the remaining Machu Picchu tickets, we give you the opportunity to secure your ticket, and enter Machu Picchu whenever you want and have the experience you want. Just check the availability of Machu Picchu tickets and book the ticket you want for the dates that you like.
Where do I buy the tickets to Machu Picchu in Cusco?
If you are from people who do not need help to buy tickets to Machu Picchu and believe you will have enough time in Cusco to make the queue to buy Machu Picchu tickets, instead of using that "valuable time" to enjoy places like Sacsayhuaman Pisac in the Sacred Valley of the Incas; then know that the only Machu Picchu tickets you will be able to find (if they are not already sold out), will be the ticket Machu Picchu Only and probably also the tickets that include the Machu Picchu Museum, but in no way will you find the tickets to ascend the amazing mountain Huayna Picchu, and if you do not make your reservation at least 2 weeks in advance, neither the tickets that include the mountain Machu Picchu.
Very Important: Machu Picchu in high season
If you come to Machu Picchu during the high season, forget the idea of getting tickets available in Cusco; What's more, if you do not make your reservation several weeks in advance, you can also forget Machu Picchu, at least for this time. Between June and August is the high season in Machu Picchu, and regardless of the type of ticket you want, you must book it in advance.
Another disadvantage of waiting to get to Cusco to buy your tickets to Machu Picchu is that the train tickets are also sold out weeks before.
Remember, as soon as you know the date of entry listed on your Machu Picchu tickets, reserve your train tickets, you will not like to have Machu Picchu tickets and not have the train tickets to get to Machu Picchu.
These are the places you can buy Machu Picchu tickets in Cusco
If you still have the idea of waiting to get to Cusco to buy tickets to the Inca city, then these are the places where you can do it:
In the city of Cusco

In the Decentralized Directorate of Culture Cusco (Ministry of Culture), it is located in the Casa Garcilaso – Garcilaso Street s/n Cusco – Peru; 2 blocks from the Main Square of the Cusco. Telephone Center (5184) 582030.

In the town of Aguas Calientes (Machu Picchu town)

You can buy Machu Picchu tickets at the entrance to the Inca city; however, we do not assure you in any way that you will find available tickets; then, if you are coming from far away, it is a good idea to reserve Machu Picchu tickets in advance; you will not like to arrive to Cusco in Peru and not see Machu Picchu.

Advice from people who have been there

Machu Picchu

By: Mathias C.

"¡¡Spectacular!!!"

"It is the trips you have to make at least once in your life; It is a magical place and it is very easy to feel how those people lived in that stone city more than 500 years ago, but it is best to see the incredible place they chose for her. But better than being in the lost city of the Incas, is to see it from the mountain Huayna Picchu. An experience from another world."

By Ticket Machu Picchu – Last updated, March 26, 2019