Where to have fun in Cusco?
Cusco is one of the most cosmopolitan cities in the world and the main destination of South America, this is because Cusco is the only city from which you can reach the Inca city of Machu Picchu. Only a few decades ago the first bars and discos appeared in the city; with these, rock groups, folkloric and live shows. Today you can find dozens of night spots, with an Andean touch, which give it its own identity to the nights of Cusco. Touring the streets of Cusco's historic center at night is another way to enjoy Cusco's nights, but if you want fun, we show you where to have fun in Cusco.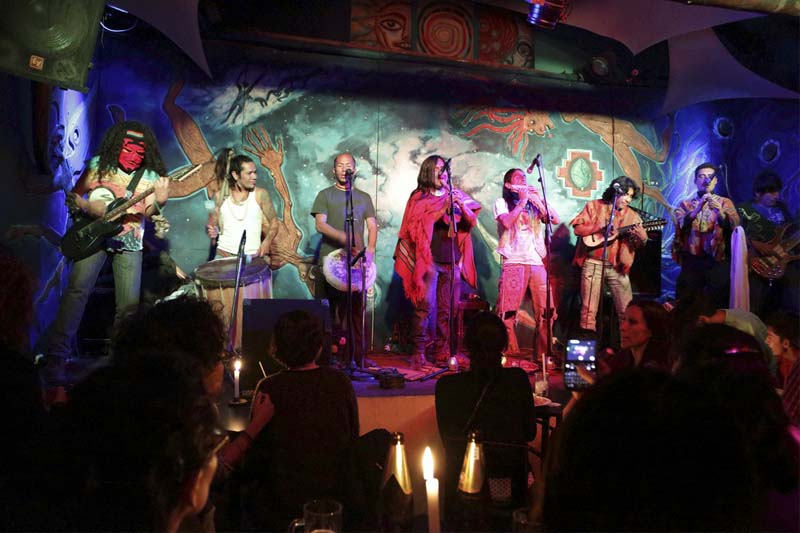 In Cusco there is a wide variety of musical performances and of all genres
Where to have fun in Cusco?
Millions of tourists arrive every year to Cusco, this is something very noticeable in the city, especially in the Historical Center. Nowadays tourists are a large part of the population of Cusco, and the city grows by leaps and bounds, you will find hundreds of venues with music for all tastes from rock bands to mergers with Novo-Andean music, in most cases these are in the surroundings of the Main Square of the Cusco.
Near the Main Square of Cusco
In the Main Square of the Cusco and surroundings you will find many cafes, bars and pubs, including the Cross Keys, the oldest English-style pub in the city, has Wi-Fi, private meeting room and very friendly staff. The armchairs are comfortable, have giant screen televisions for broadcasts of major sporting events and a happy hour when night begins.
In the surroundings of the square there are also many restaurants that offer all kinds of food, from typical Cusco food, to fusions with dishes from many places around the world, and is that Cusco is one of the few cities where you can enjoy meals of all the places of the world, there are Italian, French, English, Turkish, Mexican, etc. Restaurants
Tecsecocha is one of the streets that more bars lodges, "El Duende", "The London" and many others; mostly have comfortable sofas, board games, books and magazines, these are often the meeting point of people of all nationalities and cultures.
In the neighborhood of San Blas
San Blas neighborhood is one of the best places to enjoy the Cusco nights, it is a beautiful place and it has some of the best bars in the city. At the Greens Organic, you will find an intimate atmosphere with sofas and good vegetarian and organic food, another good restaurant is El Macondo, serves novoandina food in a cozy atmosphere (according to the comments of people who have visited it). Mama Africa has a style similar to the previous ones but they do not present live groups.
Live music
If you are looking for live music, you can visit the Black Sheep in the neighborhood of San Cristóbal or El Garabato on Calle Espaderos, where you can enjoy Peruvian music and fusion of this, but if you are looking for something more relaxed and with good food , you can take a tour of "El Tunupa", in the Main Square of the Cusco.
Discotheques
When the bars begin to close around 1 or 2 o'clock in the morning, the party atmosphere moves to the discos; in "El Kamikaze" they play groups of Andean Latin American music. "The Ukuku`s" has live shows of novoandina music and fusion with electro; It also promotes local and national culture. "Mama Africa" has a similar style to the previous ones but they do not present groups live.
In conclusion, Cusco has become a city full of nocturnal adventure where bohemia is part of their nights. Now it enjoys an intense nightlife that makes every day present an increasingly cosmopolitan city.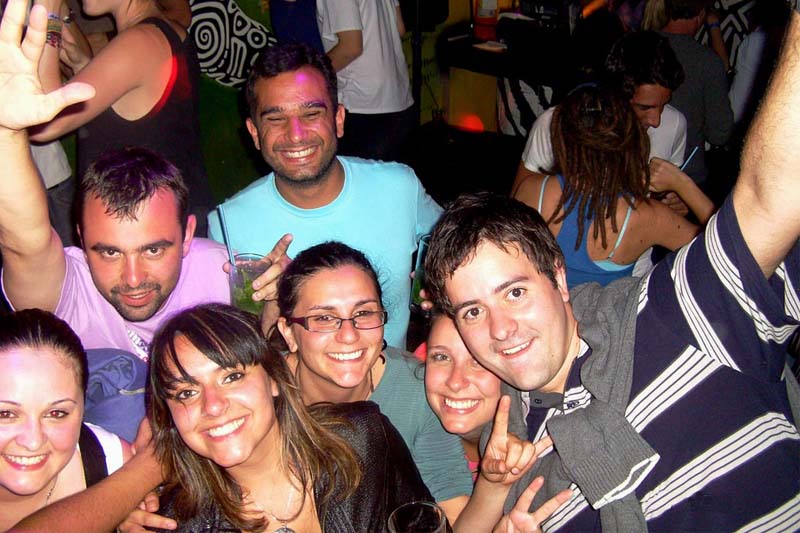 Cusco nights are very famous and especially fun
Very important
In all the places that visit you will find cocktails based in Pisco, pisco is the national drink of Peru and is delicious, serves to prepare delicious drinks like Pisco Souer, Chilcano or Machu Picchu (drink of green, yellow and red); and speaking of Machu Picchu, no matter what you do, do not give in to the charms of Pisco the day before your visit to the Inca city of Machu Picchu, a few pisco drinks can lead to a night of unbridled unparalleled in the best destination night of South America, but as we told you, this is not recommended the night before your visit to the Inca city of Machu Picchu, reserve your fabulous experience with Pisco for another day.
Advice from people who have been there
Cusco

By: Harry M
"Cusco is a Wonder"
"Cusco is a cordial city, people are very friendly, though not all. It also shines with its own light, it is the most important tourist city in South America, it is beautiful, and it works very well with the people who visit it, it is easy to reach all tourist places and most of them are amazing, but for Machu Picchu must book tickets in advance."
By Ticket Machu Picchu – Last Update, 09-08-2017