How to make a trip with children to Machu Picchu?
It is not easy to organize a trip to Machu Picchu, now imagine coming with children. The book "100 Places that Change Your Child's Life" places the Inca city of Machu Picchu among the best places to visit with children. It narrates in a summarized way the history of Machu Picchu, and tells that the place would probably not have been discovered, except for the help of a child like them. Below we will give you many tips so you know how to make your trip to Machu Picchu with children in the best way possible.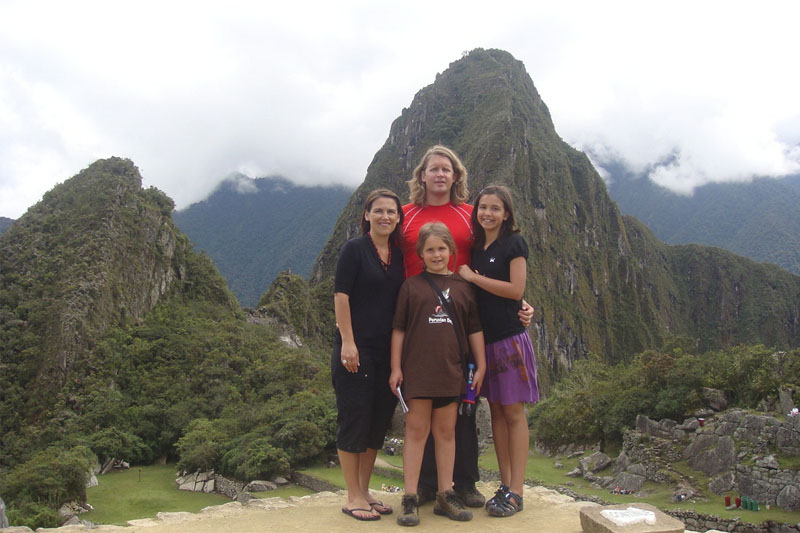 Machu Picchu is ideal for visiting with children
Can I visit Machu Picchu with children?
A royal residence? An astronomical observatory? A place of worship? A refuge? Although it has a little of all, it was never determined exactly what Machu Picchu is; the "lost city of the Incas" will leave your children fascinated, from the moment you board the train and see the Sacred Valley of the Incas as well as the exploration of the stone city.
Find a good guide
Know how to hire a guide in Machu Picchu, since once you are at the entrance to Machu Picchu you should try to hire an entertaining guide: do not let your guide ruin the experience of your children in Machu Picchu. If you want you can hire one with us, so make sure you hire an experienced guide with children, one that can capture your full attention so they can learn from one of the most amazing places on the planet.
Bring water and snacks with you
Once in Machu Picchu, you will be told that Machu Picchu is the result of the development of Andean architecture for 5 thousand years. The guided tour of the Inca city lasts approximately 2 hours; remember to bring plenty of water and some snacks, as the sun is strong, the paths steep, and children need to be well hydrated, to avoid heat stroke; especially if you come to Machu Picchu in dry season (May – September). Preferably buy these products in Ollantaytambo, since prices are usually higher in Aguas Calientes (Machu Picchu – pueblo).
Hiking in Machu Picchu with children
Depending on the ages of the children and adolescents with whom it is, know that those over 12 years can ascend the Huayna Picchu Mountain; but if they are smaller children, the ideal mountain would be the Mountain Machu Picchu, since the trails are wider, less steep and risky than the mountain Huayna Picchu. Also if you come with small children it is possible that they can not reach the top of the mountain; however, in this mountain you will not have to reach the top to get great photos of Machu Picchu, moreover, it will only take about 20 minutes to start having amazing aerial views of Machu Picchu. Please note that to climb any of the mountains you will need the appropriate Machu Picchu tickets. Similarly, the Huayna Picchu mountain must be booked at least 4 months in advance, otherwise it is very difficult or impossible to get one of the available tickets to Machu Picchu. And remember that it is a bad idea to expect to arrive in Cusco to get the tickets to Machu Picchu, this because in most cases, Machu Picchu tickets must be reserved in advance; children between the ages of 8 and 17 can access a discount on the ticket price of admission to Machu Picchu. Children under 8 do not pay for the Machu Picchu ticket, because they enjoy more of the llamas and butterflies, than of the fabulous unique structures of Machu Picchu. Ah talking about butterflies, in the town of Aguas Calientes you will find the "House of the Butterflies"; in it your children can learn of the enormous variety of butterflies that inhabit the Historic and Natural Sanctuary of Machu Picchu.
Can I go with a baby to Machu Picchu?
Yes, "you can go with a baby in arms to Machu Picchu"; this does not represent any problem, except perhaps for the person who must load it during the tour; however, you can do it with ease. If you need a service for your trip to Machu Picchu with your family, write us at info@boletomachupicchu.com, one of our experts will attend you with pleasure and as soon as possible.
Can I stay in Aguas Calientes with my family?
If you plan to stay with your family one or more nights in Aguas Calientes, you may be interested in reading some recommendations on where to sleep in Machu Picchu . There are many things you can do in Aguas Calientes if you decide to spend one or a few days in this city before your trip to Machu Picchu.
If you need more help on this or anything else you need to know about your trip to Machu Picchu, please contact us at info@boletomachupicchu.com or through the online chat, we are experts in traveling to Machu Picchu and we can organize your trip even if you have nothing planned.
Advice from people who have been there
Machu Picchu

By: Delia Lucia A
"If you come with small children use the bus"
"I went to Machu Picchu with my daughters, although we were able to walk up, they recommended us to go by bus so that Lucia and Diana of 9 and 13, did not arrive exhausted and could travel the ruins without problems."
By Ticket Machu Picchu – Last updated, March 11, 2019