How to go to Machu Picchu on my own?
If you are not of the conventional travelers, you do not want a trip itinerary to Machu Picchu just like everyone else's, and you want to get to Machu Picchu as you please; then you will be interested in knowing how to go to Machu Picchu on your own. "Making a trip to Machu Picchu on your own ensures you enjoy the destination to the fullest; as long as you know how to do it "; Otherwise, it may have some complications, since, although it is not difficult to reach Machu Picchu on your own, it will be necessary to put your full attention in the organization.
To make a trip like this on your own, you must keep in mind factors such as the weather, the rainy season in Machu Picchu, transportation and especially the Machu Picchu tickets, you can find thousands of ways to make your trip to Machu Picchu, but if you do not reserve the tickets Machu Picchu in advance, nothing will serve the whole journey.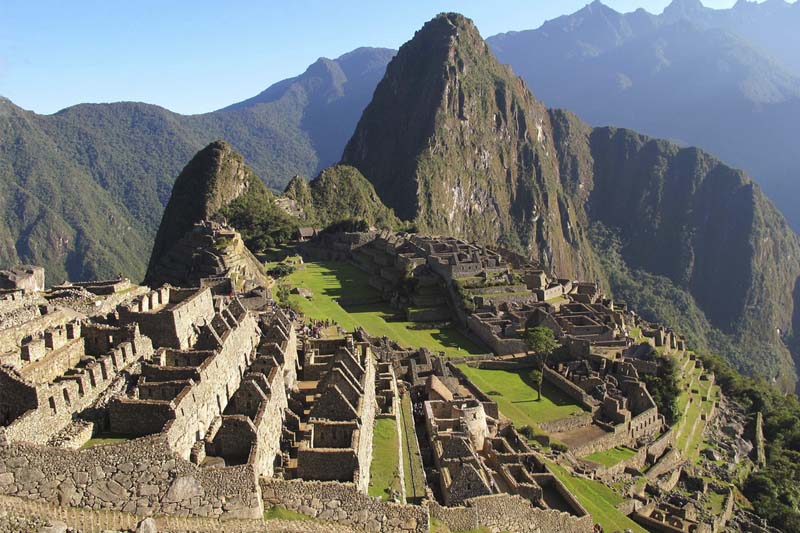 Machu Picchu, dream destination
Can I get to Machu Picchu on my own?
Many people have the idea that it is impossible to reach Machu Picchu without being part of an organized tour, but this is far from the truth. Something that should take into account, is that there is an order in the organization of the trip to Machu Picchu, which has to follow
How to get to Machu Picchu on your own
These are the steps you have to follow in order to get to Machu Picchu on your own; we remind you that you have to follow them in the order in which we show them.
Book Tickets Machu Picchu

The first thing you will have to do "and most importantly" is to book the Machu Picchu Tickets; if you find availability, we recommend you book the entrance that includes the mountain Huayna Picchu (ticket Machu Picchu + Huayna Picchu), you will not regret it. Something he can not do is wait to get to Cusco to buy the tickets. If you did not know, in most cases the Machu Picchu tickets must be booked at least 4 weeks in advance, this will give you the time to book train tickets, hotels and even guides, remember that if it comes in high season (from May to September), everything will have to be booked well in advance.

Book Train Tickets

Securing the train tickets of "back and forth" is the second step to get to Machu Picchu without the help of a travel agency. High season makes train tickets run out quickly on all available services. So you should book your train tickets as soon as possible after knowing when you will enter Machu Picchu.

Getting to Aguas Calientes (Machu Picchu Pueblo)

If you've done all of the above, you should now know how to get to Aguas Calientes (Machu Picchu village). Getting to Machu Picchu is not difficult, even more so if you can use your smarthphone to know its exact location and how to get to certain places. Once in Cusco, you will have to get up very early and go to Calle Pavitos, here you will find minibuses and minivans that will charge you around S/. 15 (US $ 4) to take you to the town of Ollantaytambo. "Pay close attention to your train departure schedule."

From Ollantaytambo to Machu Picchu it's even easier. When you arrive in Ollantaytambo, you can take a "moto-taxi", it is the easiest way to get to Ollantaytambo station, this will cost between S/. 2 and S/. 5 soles (US $ 0.70 and US $ 1.50). If weather permits, do not miss the opportunity to tour the ruins of Ollantaytambo. Once at the station of Ollantaytambo, board your train. The tour of the Sacred Valley of the Incas is one of the most beautiful short train routes in the world, so enjoy it. The train will take you to the city of Aguas Calientes, at the foot of Machu Picchu Mountain.

Recommendation: you will enjoy more of Machu Picchu if you can arrive one day before the day of your visit to the city of Aguas Calientes.

Book your hotel

You can expect to arrive in Aguas Calientes to book your hotel. If there is something that abounds in Aguas Calientes, they are hotels; you can find hotels of all prices and categories. If you only have one day in Aguas Calientes and Machu Picchu, you can skip this step.

Very Important: If you are planning to visit Machu Picchu during the high season (from May to September), you will have to book your hotel, in Cusco or Aguas Calientes, after booking the train tickets.

To get from Aguas Calientes to Machu Picchu

If you arrive a day before your visit to Aguas Calientes, you can take the first bus from Aguas Calientes to Machu Picchu; but if your visit is for a day, know that you can buy bus tickets to Machu Picchu, next to the train station in Aguas Calientes, just before the bridge Ruinas.

On entering Machu Picchu

At the entrance gate to Machu Picchu you will be asked to present the copy of your ticket Machu Picchu along with your original passport, if you do not present these documents, you will not be able to enter Machu Picchu, and it will all have been in vain; so do not forget that your documents must be current when you enter Machu Picchu.
Advice from people who have been there
Machu Picchu

By: Alexia S
"1000 times awesome"
"We do not like hurried trips, so we chose a few days in September and decided to go to Machu Picchu on our own, it's not difficult, just book your Machu Picchu tickets in advance. If we had known before, we would have booked the Huayna Picchu mountain, but we could still see Machu Picchu from the Machu Picchu mountain. 1000 times awesome!."
By Ticket Machu Picchu – Last Update, 09-28-2017