Requirements to enter Peru and visit Machu Picchu
Peru is the country that houses the famous Inca City of Machu Picchu. This South American country has free access to other countries in the world. Thus, the countries of South America and Europe only need a passport to enter their territory. What other requirements do you need to enter Peru? Know the vaccines, visas and certificates necessary to go to the Inca country.
---
---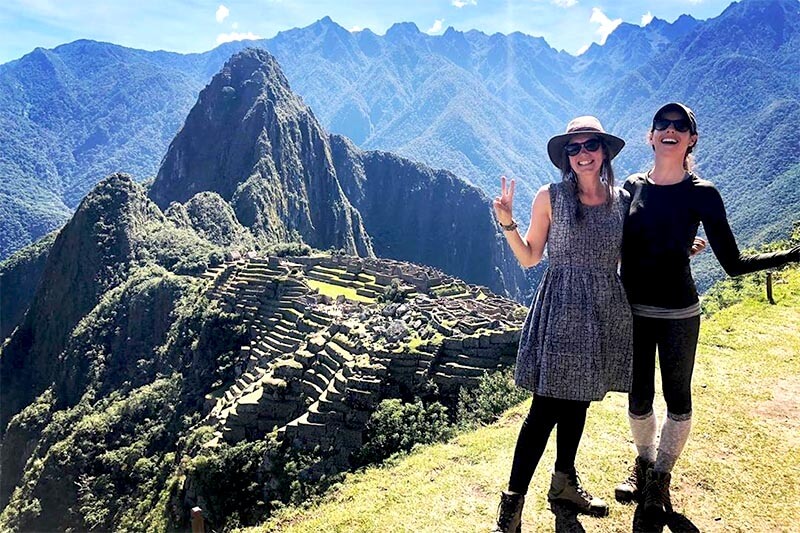 Machu Picchu, the wonder of the world
---
How long can I stay in Peru doing sightseeing?
Visitors to Peru can stay a maximum of 90 days doing tourism. If you need more days, you can request an extension of your stay online or in the immigration office.
---
Documents in Peru
To visit Peru you do not need too many documents. Moreover, most visitors come to the country simply with their passport.
The South American countries only need their identity document (or passport) to enter the Peruvian territory.
In addition, only some countries in South America have a discount on the purchase of the Machu Picchu ticket .
The countries of the European Union as well as Mexico, Canada and the United States only need your passport to enter Peru.

Which countries do need VISA to enter Peru?

European countries : Albania, Azerbaijan, Bosnia Herzegovina, Georgia.
Asian countries : Armenia, Afghanistan, Saudi Arabia, Bangladesh, Bahrain, Bhutan, Cambodia, China, United Arab Emirates, India, Iran, Iraq, Jordan, Kazakhstan, Kyrgyzstan, Kuwait, Libya, Lebanon, Maldives, Mongolia, Nepal, Pakistan , Qatar, North Korea, Laos, Syria, Tajikistan, East Timor, Turkmenistan, Uzbekistan, Vietnam.
Countries of Africa : Angola, Botswana, Burkina Faso, Burundi, Cape Verde, Benin, Cameroon, Congo, Ivory Coast, Chad, Comoros, Djibouti, Egypt, Ethiopia, Eritrea, Gabon, The Gambia, Ghana, Guinea, Guinea Bisau, Equatorial Guinea , Kenya, Lesotho, Liberia, Madagascar, Malawi, Mali, Morocco, Mauritius, Mauritania, Mozambique, Burma, Namibia, Nigeria, Central African Republic, Rwanda, Western Sahara, Sao Tome and Principe, Senegal, Seychelles, Sierra Leone, Somalia, Sudan , Swaziland, Sri Lanka, Tanzania, Togo, Tunisia, Uganda, Yemen, Zaire, Zambia, Zimbabwe.
America : Cuba, El Salvador, Guatemala, Haiti, Honduras, Nicaragua.

Which countries need a passport to enter Peru?

European countries : Ukraine, Switzerland, Sweden, Serbia, Turkey, Portugal, Poland, Netherlands, Russian Federation, Romania, Norway, Malta, Macedonia, Luxembourg, Lithuania, Liechtenstein, Latvia, Israel, Italy, Iceland, Hungary, Czech Republic , Greece, France, Finland, Estonia, Spain, Slovenia, Slovakia, Denmark, Bulgaria, Belgium, Austria, Germany.
Central and North America : Mexico, Canada and the United States, Costa Rica, Belize, Guyana, Honduras, Jamaica, Panama, Dominican Republic.
Africa and Asia : Algeria, Brunei, South Korea, Egypt, Philippines, India, Indonesia, Singapore, Jordan, Thailand, Vietnam, Malaysia, Morocco, Japan, South Africa.
Oceania : Australia, New Zealand.

Which countries need an identity document to enter Peru?

Colombia.
Ecuador.
Bolivia
Uruguay.
Paraguay
Venezuela.
Argentina.
Brazil.
Chile.

Documents to go with children to Peru

Children and minors must enter Peru with their own passport with the information of the father and mother.
---
Vaccines to go to Peru
To enter Peru it is not mandatory to receive any type of vaccine .
However, it is recommended to receive some types of vaccines to prevent the following diseases: chicken pox, hepatitis A, hepatitis B and yellow fever.

Chickenpox

Chickenpox is a disease caused by the varicella-zoster virus . The most common symptoms are skin spots all over the body. The contagion is by contact from one person to another. If the tourist has already suffered from this disease (common in children), the vaccine is no longer necessary.

Hepatitis A

Viral disease transmitted by eating a food infected by the virus . The most common symptoms are: diarrhea, fever, nausea and fatigue. This disease is common in South America so the vaccine must be done 6 months before with 2 injections.

Hepatitis B

Viral disease that attacks the liver and can cause death . The main symptoms are diarrhea, fatigue, headache and jaundice (the skin turns yellow). This disease is spread mainly by sexual contact without a condom. The vaccine consists of 3 injections in a period of 6 months.

Yellow fever

Viral disease spread mainly in the tropical geographies of Africa and South America . It is spread by the bite of a mosquito species. Its main symptoms are: fever, nausea, vomiting, headache. The vaccine consists of a single injection every 10 years or so.
What discomforts can suffer in Machu Picchu?
Machu Picchu is not a place where the visitor can suffer many diseases. The most important discomforts are: altitude sickness (mountain sickness) and mosquito bites. It is recommended to be vaccinated against yellow fever or to use mosquito repellent.
---
Can I go to Peru with pets?
Yes, it is allowed to go to Peru with pets.
For this you must have an 'Export Certificate' and a 'Veterinary Certificate' .
The 'Veterinary Certificate' must have the following information: optimal health of the animal, rabies vaccines and proof of deworming.
The certificate must be obtained at least in the ten days prior to the trip.
Upon arrival in Peru, the sanitary authorities will carry out an inspection to check the good health of the pet.
---
Can I enter Peru with a car?
Tourists who come to Peru through its land borders with their own car, rented or borrowed .
To get into a car in Peru, you must comply with the following documents: valid documentation of the vehicle, driver's license of the visitor, notarial authorization of the vehicle (if the visitor does not own the car).
A certificate is also needed to verify that the car enters the country for tourism purposes through: a) the passbook issued by Customs or b) a temporary hospitalization certificate.
---
What do I do if my documents are lost in Peru?
In case the tourist loses his Visa, passport or identity document, the first thing he should do is approach the police or police station closest to his location .
Then you must file a report for loss or theft of your documentation.
To obtain a new passport, the tourist must carry out the corresponding procedure in the embassy of his country located in the city of Lima.
It is recommended to carry a copy of all tourist documents. This way you can carry out your paperwork more easily in case of theft or loss.
---
What is the Andean Migration Card (TAM)?
By Ticket Machu Picchu – Last updated, July 22, 2019