Take a tour to Machu Picchu, the Inca City awaits you; discover the mysticism, mysteries and energy of this 15th century city, with the help of a private guide. At ticketmachupicchu.com we offer you the opportunity to explore the wonderful and legendary Inca structures of Machu Picchu and learn about the people who built the jewel of the Inca Empire, and the main destination of the world (today).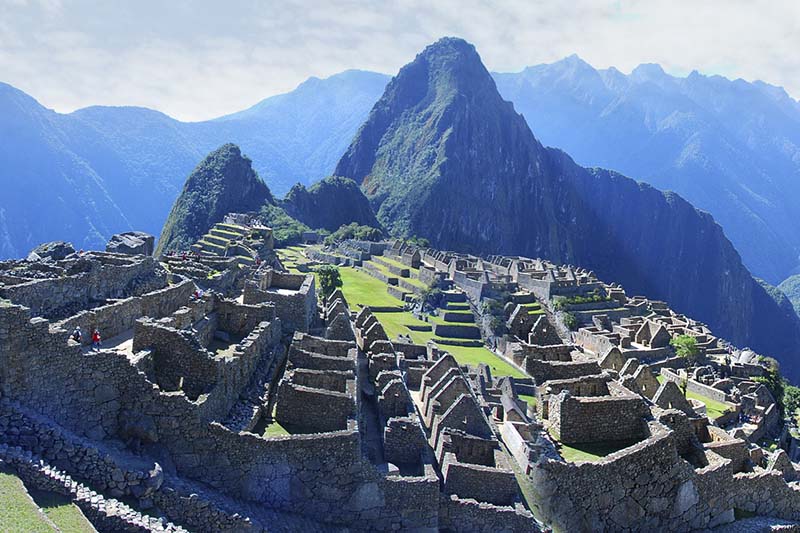 Machu Picchu, unforgettable view
Why hire a full tour to Machu Picchu?
An organized tour to Machu Picchu is the best way to come for people who do it for the first time; but many experienced travelers also prefer this way of traveling. Why?, It is very simple, if you have already read the innumerable guides to Machu Picchu, you must know that to get to Machu Picchu, you must first book tickets Machu Picchu and after having secured your entrance, you can proceed to book train tickets, hotels, guides and additional tours. If you come on your own, you must know that to get to Machu Picchu, after arriving in Cusco, you will have to take a bus, then a train, then another bus; and everything must be perfectly synchronized; otherwise, you may have to make additional expenses.
We can perfectly adapt a travel itinerary, to your time, needs and budget; Whether you travel alone, with a partner or as part of a large group of friends and family. We give you the opportunity to travel every inch of the Inca city of Machu Picchu, whether you want to enter by the Inca Trail, or by train through the Sacred Valley of the Incas.
Tours to Machu Picchu
ticketmachupicchu.com offers a variety of packages to choose from, from cheap, to all-inclusive services. This means that you can save yourself all the stress of organizing a trip to Machu Picchu; pack your bags and let our travel experts organize everything for you; regardless of how much free time you have, since it is possible to know Machu Picchu even if you only have one day.
You can add and mix several of the main attractions of Cusco to your visit to Machu Picchu; the ruins of Pisac, the ruins of Ollantaytambo, or perhaps you want to add the whole Sacred Valley of the Incas; you can also choose the way to enter Machu Picchu, it can be by the Inca Trail, the Salkantay Walk, or by the route of your preference.
A tour with us
We know that many people travel to Machu Picchu to cross it off their list of things to do in life, we have very clear idea. That is why we are committed to making people who book with us, enjoy every inch of the Inca City of Machu Picchu, even those things that most people overlook. Our guides will make your trip to Machu Picchu one of the best experiences of your life.
Are you ready to see one of the most amazing places on the planet?
Become one of the millions of travelers from all over the world who have seen Machu Picchu up close; the amazing Inca City of the 15th century, built in total harmony with nature, in the midst of a maze of mountains. Machu Picchu preserves the magic that has surrounded it since it was created, and a huge mystery surrounding its construction since it was discovered, not to mention its enormous and perceptible energy. Its inaccessible location and its cloak of clouds kept it hidden from the Spanish, could not be destroyed or modified like most Inca cities, so today you can enjoy all its beauty preserved.
Magnificently built between the Machu Picchu and Huayna Picchu mountains at 2,400 m., the Inca City of Machu Picchu will take you 500 years back; you will see some of the most impressive and enigmatic structures on the planet. Historians and travellers from all over the world have had a love affair with this site since its discovery, and if you wish you can also witness its greatness, and start your own romance.
Advice from people who have been there
Machu Picchu

By: Valentina R
"Not even the best photographs capture the magic of the place"
"Transportation to the place is crazy, get up before 5 in the morning, queues for the train and buses and then at the entrance. But absolutely everything is worth it when you are inside!"
By Ticket Machu Picchu – Last updated, November 27, 2017