Tips to enjoy Machu Picchu
Plan your trip to Machu Picchu
When to go to Machu Picchu?
How to get to Aguas Calientes?
From Aguas Calientes to Machu Picchu
Buy Boleto Machu Picchu
Machu Picchu Tour
What do I need to bring?
Accommodation in Aguas Calientes
Currency in Peru

---
It is important to take care of the details and plan well before embarking on an adventure to the World Wonder Machu Picchu.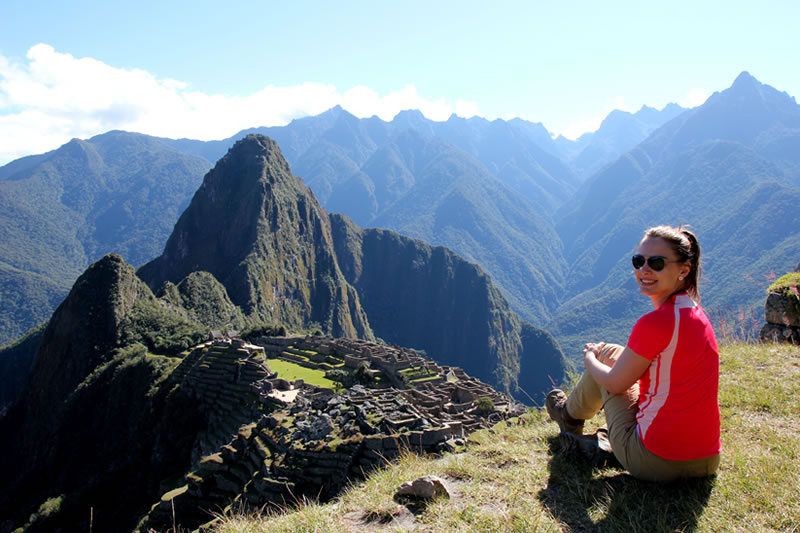 Plan, organize and enjoy your trip to Machu Picchu
Plan your trip to Machu Picchu
Decide the season in which to visit our country Peru, take into account, seasonal climates, learn about the tourist seasons. Choose your companions, you may want to come alone or in the company of your family and / or friends.
It is important before you travel:
Make the reservation with time of anticipation: This will allow you to make your trip in your planned time, contact us through the telephone numbers, on the page, by email, or by the chat that is available to you 24 hours a Day, and we will help you with all your doubts and questions. We will inform you about the itinerary of your trip, the places to visit and how you have to organize your time.

Remember to have your passport and identity card in order: Check the expiration date, VISA is not necessary if you stay in the country, less than 90 days, but keep in mind that only in some countries in Latin America and Europe, Is required, it is better to consult in your country or the consulate, this in case you are going to make a trip through several countries.

Inform about the discounts: There is a special discount when you buy your ticket Machu Picchu for both minors (8 – 17 years), and for students who have the International Student Card.

Customs declaration: Upon arrival in Peru, you must deliver your customs declaration to the authorities. Adults who visit with minors must prove the legal permission of the parents in case they are not their children.

Use of the Currency: Do not forget to review and take into account the recommendations that are given, on the use of the Peruvian currency Nuevo Sol ; As well as the exchange rate and other tips or tips that will make you travel to Machu Picchu and stay in Peru, are a great experience, pleasant and without any setbacks.

Communication: Take some time, to learn some Spanish and if you have the possibility also Quechua before your trip. In the department of Cusco, the inhabitants are mostly bilingual.

Pets: In the Historic Sanctuary of Machu Picchu income pets are not allowed. If you decide to bring pets to Peru, they must have the sanitary authorizations of their country of origin. But we reiterate, Machu Picchu does not allow pets. However, in the City of Cusco some veterinarians provide the pet care service.
When to go to Machu Picchu?
During the dry season is the best time to travel to Machu Picchu ; That is, between the months of April and October, months in which the days are sunny, perhaps one or another rain isolated and light. At this time it is prudent to wear a hat or cap, sun block, sunglasses, repellent; Do not forget that Machu Picchu is at 2,430 masl, so the sun's rays are strong and burn easily.
It should be mentioned, that from November to March is rainy season, the paved floor is always wet and slippery. The weather in these months is cold and humid; It is recommended to wear umbrellas, waterproof poncho, non-slip shoes.
Now, Machu Picchu has an imposing landscape at any time of year, the vegetation and fauna are a complement to the magic of its architecture and engineering. In the dry season, it will have an intense blue sky and in the rainy season will have an intense green landscape, which is maintained throughout the year. See more information about the Climate in Machu Picchu.
Once you are in Machupicchu Pueblo, we suggest visiting the monument as early as possible in this way you will get good photographic views, hours in which there is no congestion of visitors.
How to get to Aguas Calientes?
There are three possible ways to get to Machu Picchu Pueblo or Aguas Calientes; Walking, by train or bus .
The Inca Trail: Several days trekking route (two or four, depending on the case). It will lead you directly to the Sanctuary of Machu Picchu, without stops in the village. But you will need to hire the services of a travel agency.

From Cusco by train: They usually combine bus and then a train trip to Aguas Calientes. It is without doubt the fastest and most comfortable option, besides being, what most people choose. There are many types of train service, being able to spend from a few dollars to a small fortune, in a trip of 2 hours.
If you choose this option, it is good to know that there are several embarkation points:
Poroy: Village located 30 minutes from the City of Cusco.
Ollantaytambo: A village located at 1:40 hours from Cusco. Take advantage of the time and visit this Inca fortress.
Urubamba: There is only one train to Machu Picchu per day. This service is for the guests of Hotel Belmond in the Sacred Valley.

From Cusco by bus: This option combines the trip by bus and hike. To do this, you should take a bus to Quillabamba and get off at the town of Santa María, then take a bus to hydroelectric and continue with a walk along the railroad tracks to the town of Aguas Calientes.

Check out our

Travel Guide

section for more detailed information on everything you need to know about your trip to Machu Picchu.
From Aguas Calientes to Machu Picchu.
It has two options, one totally free and another paying a certain amount to be able to board the bus service, which will transfer you in a space of 30 minutes to the City of Machu Picchu.
Walking: It consists of a road made up of stone stairs its ascent is not difficult, although uphill. The walk lasts 1 hour on average, depending on the physical state. If you have a ticket for Huayna Picchu group 1 is not a advisable option, since you would have to climb very early to be able to arrive in time to the entrance control of Huayna Picchu.

Bus: Buses start going up from 05:30. And it is the option that most travelers choose. The journey is about 30 minutes.
Buy Boleto Machu Picchu
It is recommended to buy the Entrance Ticket to Machu Picchu and the train ticket before starting your trip; In such a way, that it assures its spaces and can fully enjoy its trip. The weather in advance is very important, if you want to visit the Huayna Picchu mountain. Get more information about the time in advance to buy your ticket Machu Picchu.
On the other hand, it is important to know that the Entrance Ticket to Machu Picchu is valid only for one day, on the date specified in the Ticket; If it is not used there is no possibility of exchange or refund.
There are four types of tickets to Machu Picchu:
Machu Picchu Solo : This entrance will allow you to visit the City of Machu Picchu. It costs USD $ 62.00. In order to have your ticket on the day you want and without mishaps, it would be advisable to buy it several weeks in advance (minimum two).

Machu Picchu + Museum: This entrance will allow you to enter the sanctuary of Machu Picchu, in addition to the entrance to the museum Manuel Chávez Ballón . It is worth USD $ 71.00 and you must buy the ticket with the same advance as Machu Picchu Solo.

Machu Picchu + Huayna Picchu

: This includes, apart from entering the sanctuary, the ascent to Huayna Picchu, which is that mountain at the bottom of the typical postal picture of Machu Picchu. With a restricted income of 400 entries per day divided into two groups. At 7:00 or 10:00 a.m. It is recommended to climb in the second group, since the whole sanctuary by its same location in the jungle eyebrow, dawns with fog that dissipates with the passing of the hours. If you want to secure a place here, where the views leave you breathless, you must

purchase the Entry Ticket

,2 to 3 months before your trip. The price is USD $ 71.00. This entry is highly recommended because of the experience it entails.

Machu Picchu + Mountain: If you want to see Machu Picchu and Huayna Picchu in all its splendor, this is the entrance you will need. This mountain is located just in front of Huayna Picchu. The number of tickets per day is also limited to 800 spaces per day, divided into two groups, from 7:00 or 9:00 hours. The price is USD $ 67.00.
Machu Picchu Tour
The Archaeological Park of Machu Picchu opens its doors from 06:00 to 16:00 hours. At the entrance checkpoint, you will be given a map of the Archaeological Complex of Machu Picchu, which shows the routes where you can make the journey and thus move more safely. At this moment, you have the decision to hire the services of an official tourism guide duly accredited, its service lasts approximately 2 hours. In case, do not want the route is safe and is properly signposted.
The route is made through asymmetrical and elevated steps, you have to conduct yourself calmly and prudently, taking small breaks; The physical effort performed produces dehydration, so it is necessary to carry water and remember that you can not enter food. If necessary, you may bring a walking stick with a rubber tip; Once inside the Inca City, you will not find hygienic services, so it is recommended, take precautions of the case; There are hygienic services at the entrance door, where you will also find a cloakroom both services have an additional cost.
Huayna Picchu:
Huayna Picchu is the destination longed for by many visitors; Due to its location, landscapes and above all by the panoramic view that is obtained from its top. During the ascent you will find steep stone steps, terraces and the famous Temple of the Moon, worked in stone of the best quality. The route of this mountain is of 1 hour and 40 minutes of ascent and another hour of return, depending on the rhythm of the person; The route has steep stairs and zigzag paths.
What do I need to bring?
The climate of Machu Picchu varies according to the seasons of the year and with it the luggage. The dress recommended for any time of year is the style "onion"; That is to say, to use several garments to shelter and as the climate changes, to remove them. It is essential to wear good, non-slip, heavy-duty shoes.
If you visit during rainy season, it is important to wear waterproof clothing, poncho or umbrella. While it is true the rains are intense, but the temperature is average.
On the other hand, if the visit takes place in the dry season, it is important to take care of the skin; So it is necessary to wear caps, sunglasses, repellent, sunscreen. Removable pants are a good choice for sunny days. See more information about What to take to visit Machu Picchu?.
Lodging in Aguas Calientes
If you want to stay in Aguas Calientes , also known as Machupicchu Pueblo ; You will find variety of accommodations of different categories from 2 to 5 stars. Also, there is a wide range of restaurants, pubs, bars; Places where you can spend a pleasant time. See recommendations for overnight in Machu Picchu Pueblo.
The town, takes the name of "Aguas Calientes", because it has thermo-medicinal baths, 42º C that come from the sub-soil and are distributed in swimming pools; Which are available to the public at different times and with the convenience of dressing rooms, bathrooms and cafeteria. See more about Machu Picchu Hot Springs.
Currency in Peru
The official currency unit of the Peruvian state is the new sun and its symbol is "S/." This comes in notes with the following denominations: 10, 20, 50, 100, 200 nuevos soles, and in coins of 1, 2, and 5 nuevos soles, and in 5, 10, 20 and 50 centimos of new sun.
Inside the airports there are banks and gearboxes, where you can turn your money into soles. It is recommended that you receive the change of your money to ensure that the transaction is correct.
In Cusco – Peru, the US dollar is well accepted, although euros are also accepted, but you must be aware of changes in value, which may vary from day to day. Any other currency will be somewhat difficult to change, when you make a transaction, whether in soles or dollars, be sure, that the money you received is in good condition, without breakages, and without any written mark.
In many cases, the vendors, the stores and the taxis do not have change. Try to carry, small and simple tickets.
(ATM) Automated Teller Machines
You can find them very easily in the main streets, avenues, and tourist centers within the city, both in Cusco and Aguas Calientes (Machu Picchu Pueblo).
Credit Cards, these are some of the most used in Cusco Peru: Visa, Dinners, American Express, and Master Card.
Traveler's check
This modality is very little used in the city, although the standard for changing traveler's checks is 1% in new soles and 3% in dollars. In some banks, their change represents a loss of 2% and 5% of the amount to be changed, it is advisable to make the change in banks and exchange houses.
Currency exchange
In the city of Cusco, there is an abundance of established exchange houses, although hotels also offer exchange service, but the conversion rate is lower. Undoubtedly the easiest foreign currency to change is the US dollar (USD).
By Ticket Machu Picchu – Last Update, 02-05-2017
{"iden":"AJuQzo","titulo":"Boton Reservar ver Disponibilidad","slug":"boton-reservar-ver-disponibilidad","contenido":"\u003Cp\u003E \u003C\/p\u003E\n\u003Ch2 class=\u0022titulo-wrapper-bttn\u0022\u003EBooking your Machu Picchu Ticket has never been so easy\u003C\/h2\u003E\n\u003Cp class=\u0022subtitulo-wrapper-bttn\u0022\u003ECheck availability in real time - Book quickly and easily - Pay safely - Receive your ticket in 24 hours\u003C\/p\u003E\n\u003Cdiv class=\u0022wrapper-bttn\u0022\u003E\n\t\u003Ca href=\u0022\/ticket-machu-picchu-book-now\/\u0022 class=\u0022bttn bttn-reserva\u0022 title=\u0022Ticket Machu Picchu Book Now\u0022 role=\u0022button\u0022\u003E\n\t\t\u003Cspan\u003EBook Now!\u003C\/span\u003E\n\t\u003C\/a\u003E\n\t\u003Ca href=\u0022\/machu-picchu-ticket-availability-online\/\u0022 class=\u0022bttn bttn-dispo\u0022 title=\u0022Availability Ticket Machu Picchu\u0022 role=\u0022button\u0022\u003E\n\t\t\u003Cspan\u003EAvailability\u003C\/span\u003E\n\t\u003C\/a\u003E\n\u003C\/div\u003E\n\u003Cp\u003E \u003C\/p\u003E","ajax":"1"}