Are you having trouble acquiring your ticket Machu Picchu?
Currently the Machu Picchu ticket can be purchased online for ease of all people who wish to visit the Inca wonder. But it is important to be careful when choosing the location where you decide to purchase your ticket, as you may come across services that will cause you more than one problem to reserve your ticket, or at worst, be the victim of a scam.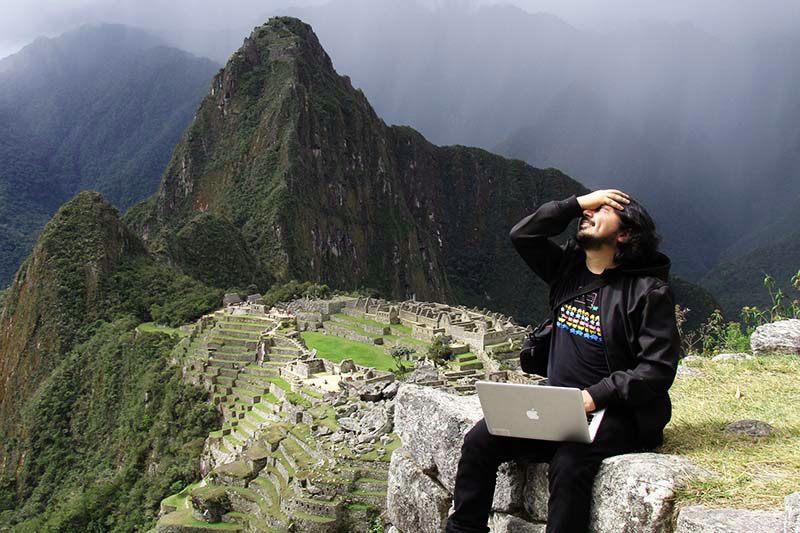 Book your ticket through our web platform and avoid problems to acquire your ticket Machu Picchu
Making the reservation of the ticket via Internet makes it much easier to organize a visit to Machu Picchu. But you must pay attention not to trip over pages or services that offer you the Machu Picchu ticket without any guarantee or that will generate problems both at the time of making your reservation, when you want to make the payment or to receive your tickets..
What problems can I face?
You can usually have the following problems:
Your ticket takes many days to be sent and delivered.
It is difficult for you to make the payment or the form of payment is not reliable.
You do not have an adequate way to enter your data.
They do not offer you the authorized discounts.
They offer to buy your tickets by inappropriate means.
They are not operators or agencies authorized by the Ministry of Culture of Peru.
Dubious web pages that can be fraudulent.
Services selling tickets through social networks with unauthorized agents.
How to buy with guarantee and security?
The web platform of boletomachupichu.com provides a system that allows you to make your reservation safely and without setbacks. Our dedicated website is specially designed so that you can book your Machu Picchu Ticket simply and quickly. Our platform offers you the following advantages:
A dedicated and exclusive website for you to book your Machu Picchu Ticket.
Process completely online and from anywhere in the world.
Reservation form easy filling, intuitive and safe, where you can choose the type of ticket and complete your personal data.
Space availability calendar in real time.
You can make the payment of your ticket online through secure and reliable platforms such as PayPal and Western Union.
Our platform allows you to access the discounts offered for minors, students and citizens of the Andean Community of Nations.
Sending your electronic tickets in digital format to your email.
Time of delivery of your Machu Picchu ticket in 24 hours (weekend 48 hours).
We are a duly accredited operator authorized by the Ministry of Culture of Peru to make the sale and issue of the entrance ticket to Machu Picchu.
Our web platform has all the necessary security certifications for the protection of your data (green padlock "It is safe" in the address bar).
Our website offers you the most complete information about Machu Picchu and its entrance ticket. Informative articles and complete guides that will help you answer your questions and learn more about the Inca city.

Enjoy Machu Picchu acquiring your ticket safely and without setbacks
So if your dream is to know the spectacular Inca city of Machu Picchu, acquire your income to Machu Picchu with guarantee and ease. With our online service you can buy your Ticket Machu Picchu efficiently and without problems. Our priority is that you can get your Machu Picchu ticket in the comfort of your home or work and in the shortest possible time. So having your ticket at hand, you just have to worry about planning your trip as you wish to the wonder of Machu Picchu world.
Important
To enter Machu Picchu you only need to print your electronic tickets and present them at your entrance to Machu Picchu.
You must also bring with you your personal identification documents (passport, DN.I., etc.)
It is recommended that once you have booked your Machu Picchu Ticket you should also book your train tickets to Machu Picchu.
Advice from people who have been there
Montaña Machu Picchu

By: Francisco C.
"A quality service"
"Buying entry tickets to Machu Picchu has been a pleasant experience with its platform, easy and always very well attended, with communications by email in appropriate times, appropriate for impatient travelers. Pity for me, I could have planned the whole trip with the help of you. There is no better experience than quality service."
By Ticket Machu Picchu – Last updated, March 27, 2019