Visit Cusco and Machu Picchu in 4 days
Many travelers arrive to Cusco with the main objective of knowing the wonder of the modern world, Machu Picchu, but in the ancient capital of the Inca empire there are many things to know, from the same city that has a lot of attractions, the Sacred Valley of the Incas, the South Valley Cusco, the attraction of the moment in Cusco, the mountain of 7 colors, and many others more.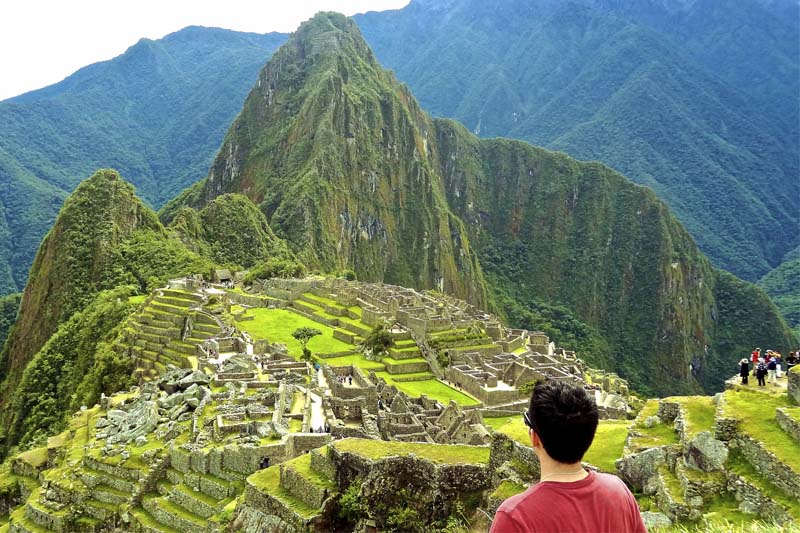 A 4 day tour will allow you to know the main tourist places of Cusco and Machu Picchu
I have 4 days to visit Machu Picchu and Cusco
Although a short visit to Machu Picchu is possible for only two days, this will be very fast and will not give you time to know other attractions, a 3 day trip will give you a longer time to know more, but you can still you do not get to visit and experience everything that you would like.
A prudent time that will allow you to visit Machu Picchu and many of the tourist sites of Cusco and without so much haste is a 4 day trip. Many travelers usually visit Cusco, assigned 4 days for their stay.
Itinerary
Here we offer you a travel itinerary that will guide you and allow you to visit many of the best known tourist destinations in Cusco and Machu Picchu. It is possible to make changes in the order of the times and the places to visit. It is always advisable to advise and inform yourself if you are traveling on your own.
And in this way end 4 days in which you can enjoy and know several of the attractions offered by Machu Picchu and Cusco. But they are not the only ones, there are many other attractions in Cusco, but they demand more time to stay, among them we have the famous Inca Trail, Choquequirao (the other Machu Picchu), you can also do incredible hiking trails to the snowy Salkantay and Ausangate, adventure routes such as Lares, expeditions to the jungle of Cusco and countless more activities, almost no tourist destination in the world offers you so many things and in one place like Cusco.
If you want to visit Machu Picchu, Cusco and all its attractions, contact us at info@boletomachupicchu.com, we have the best tours and different travel alternatives for you.
Advice from people who have been there
Machu Picchu

By: Anton G
"Magical and beautiful places"
"Cusco is a beautiful city, there are many colonial churches, museums, restaurants ... When I went to the Sacred Valley of the Incas I loved the villages of Pisac and Ollantaytambo, but these are just the appetizer for when you get to Machu Picchu, it leaves you breathless, is simply spectacular, for something is considered one of the 7 wonders of the world. You have to visit it even once in a lifetime."
By Ticket Machu Picchu – Last updated, March 11, 2019