All persons who wish to visit Machu Picchu, can find advice and detailed information on our website, and how to purchase the Ticket Machu Picchu in different options:
Secure your place and so you will not have problems during your trip. We also remind that we can help you with your train ticket to Machu Picchu, we guarantee you will not have greater concern to plan your trip and especially enjoy it fully.
Documents required for acquiring the Ticket Machu Picchu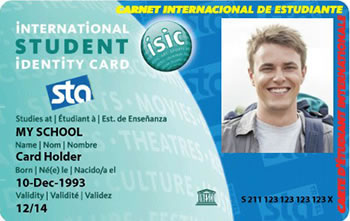 The required documents are used exclusively for the purchase process in the Ministry of Culture of Cusco; entity in charge of the sale of Tickets to Machu Picchu. These documents must be VALID at least until the date of the visit to the Inca City of Machu Picchu.
Adult Foreign: Passport
Adult National or Adult member of the Andean Community: DNI – Document National Identity.
Foreign Students: International Student Card ISIC – with this document may be paid only 50% of the cost of the entrance to Machu Picchu. It should be noted that the ISIC card is acquired by students from universities, institutes of higher education (pre or post graduate) and Schools, these documents must be current.
National Student: University Student Card.
Under 18 years old: Identity Card or National Identity Card, as appropriate, these children pay as student, regardless of their nationality.
Children under 8 years: They do not pay, however, should enter accompanied by their parents and / or relatives.
Ticket Machu Picchu is a travel agency, accredited by the Regional Department of Tourism and the Municipality of Cusco, for the purchase of your Ticket to Machu Picchu, for both adults and students. We carry out the process with absolute guarantee, please contact us by filling the booking form and send a copy of the requested documents. You must correctly complete your personal data because the Ticket is personal, nominal and not transferable.
Remember, you need to print the E-ticket and show their original identity document in the Checkpoint of Machu Picchu, otherwise they will not let you enter and will not proceed any refund.
Ticket Machu Picchu reminds that without personal documents is not possible to purchase your entry Ticket, don't forget that when you book and fill our form, SEND A COPY OF YOUR PASSPORT, NATIONAL IDENTITY CARD, ISIC CARD OR ID, as applicable. With all the documents on hand we can ensure your place, as soon as possible, otherwise there is a risk of not getting run space, for your travel date.
By Ticket Machu Picchu – Last Update, 30-06-2015
Booking your Machu Picchu Ticket has never been so easy
Check availability in real time - Book quickly and easily - Pay safely - Receive your ticket in 24 hours